Snow on the mountains, run trekker run. Never seen a heaven, run trekker run. Want to Dance on high mountains, Want to drink Sweet water in the misty morning chills then come to the paradise "Pangarchulla Trek".
Pangarchulla Trek can be done in any season but if we talk about the best season, it is between the months from April to June in summer, post-monsoon September to November.
Spring season is one of the best times to do Pangarchulla Trek, During spring you will be witnessing dramatic litter water streams, grassland, dramatic oak forest from Gulling to Khullara and near Chitrakantha campsite will take you in another world. Rhododendron, which is in full bloom in spring, makes the Campsite more perfect. The temperature during spring season will be around 15 degrees Celsius (daytime), -5 degree Celsius during night time.
We have always loved the snow, Love the scents of winter! During winters, a walk in dark dense oak forest will turn into the Snow City, the weather will be so chill and one feels like that he is in the fantasy world like 'The Chronicle of Narnia lands. You will be witnessing frozen Lake, snow slide, rappelling. But the Trek between Decembers till March end will not be the best time as the trek may get cancel due to the heavy snowfall.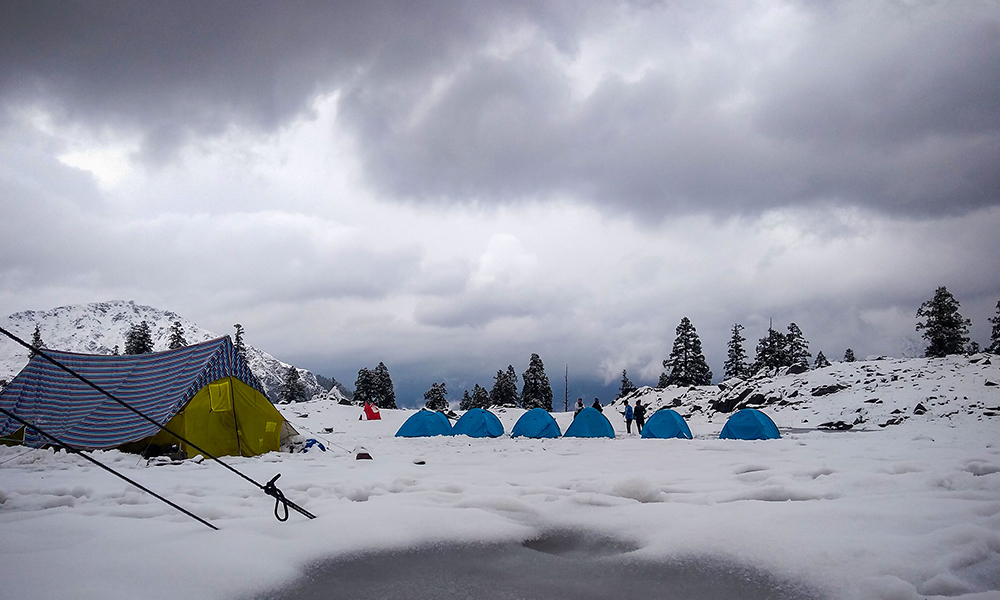 The perfect season varies from trekker to trekker .Some trekker might wish to trek during summer to witness lush Green Meadows, dramatic water stream, dense forest, and some trekker might wish to explore during winter to witness the snow and achieve the summit.