Gaumukh Tapovan Trek
Height: 14,600 ft.
Category: Hard to Moderate
Duration: 7-8 days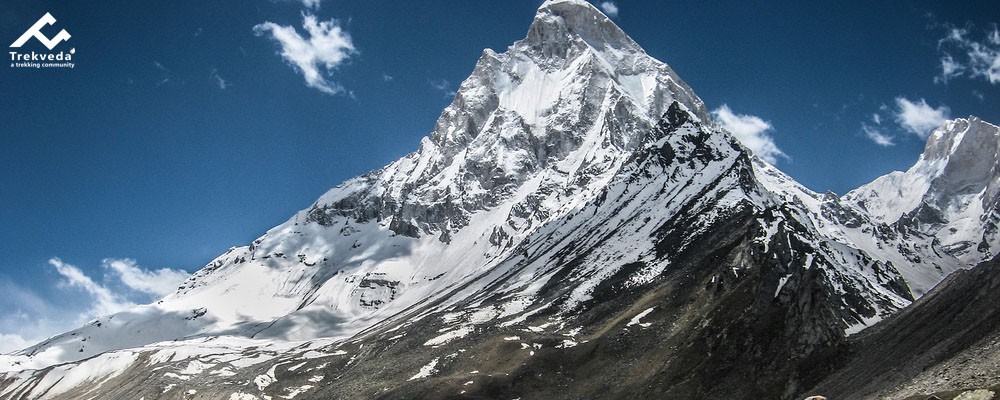 Dazzle and the gigantic valley are embracing Uttarakhand and it blessed by nature as well. A beautiful tract valley in Uttarkashi is complimenting the greenery of the Himalayan trail. Best time to trek in Gangotri tapovan trek is May to October, the 45 k.m. is the whole distance to cover. Hindus are close to this place cause of mythology reason behind that. It's an origin of 'GANGA' and Gaumukh is stands for a "Cow's Mouth". This is one of the spiritual and divine treks in Uttarakhand, gaumukh is 18 k.m. far from Gangotri temple. Tapovan is 5 k.m. away from Gangotri, Nandanvan and Vasuki Tal come respectively after gaumukh glacier. Gangotri is one of the char dham yatra cause of that this trek is a bit crowded as per to others.
Chopta Chandrashila Deoria Tal Trek
Height: 13,100 ft.
Category: Easy to Moderate
Duration: 5-6 days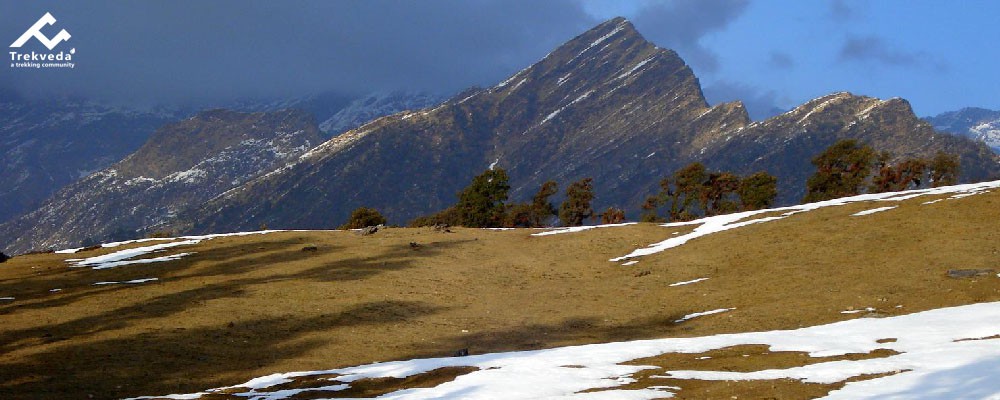 The place where worship of Lord Shiva's arms called Tungnaath. This is the highest temple of Lord Shiva in the world, and chandrshila is adding on the more admirable charm. Trek is easy to climb but the cause of weather it goes tough. Deoria Tal is a 1st destination to explore, it starts from sari village and takes 1 hour for 3 k.m. Deoriatal is an as vibrant example of natural beauty, greedy trekker never loses the chance to take sunset pic from Deorital even though 360 paranormal shot is famous from Chandrashila on sunrise. There is two way to reach Chopta which is 21 k.m. from a sari, one is going back to sari then Chopta and another one is though Bedini Bugyal which is 17 k.m. trek. Chandrashila and Tungnath temple journey starts from Chopta; the compelling valley is located in Chamoli district. The most beautiful fact about his trek is it's available for summer and winters both; cause both the time surrounded by own beauty.
Valley of Flowers Trek
Height: 12,001 ft.
Category: Easy to Moderate
Duration: 6-7 days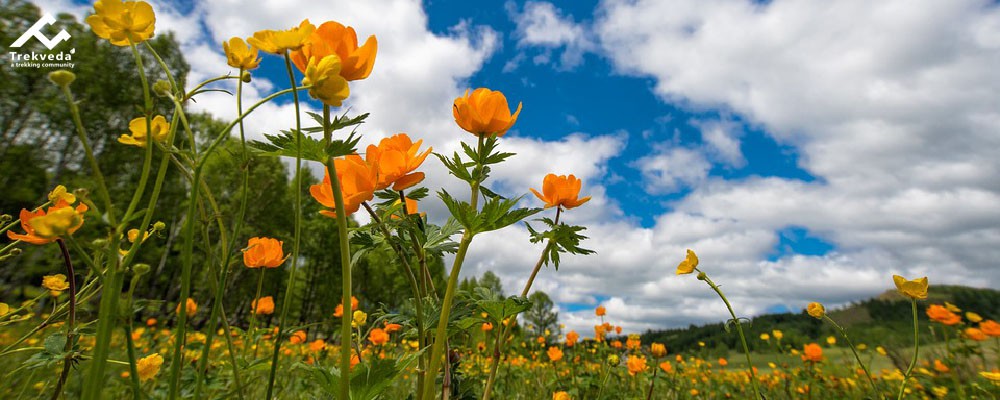 Flower Valley neighbor hooded by full of aromatic flowers which seems witchcraftmanship of nature. Because it seems there is a bail of flowers. It starts like this Delhi-Rishikesh-Haridwar-Govindghat. Ghangaria is the day one place where the journey will start and then move to Hemkund Sahib which is 7k.m. from Ghangaria. Nature will surprise you with astonishing views after every step of the way, and it will continue till Hemkund Lake. Self-realization about god will automatically come after reaching in the lake. It reflects the positive vibe as well as the presence of a supernatural power if you can feel it. 8 AM– 5 PM is the particular timing for the Valley of Flowers National Park. July to September is the best time for this trek because only this session you can get the fully bloomed flowers in the valley.
Roopkund Trek
Height: 16,499 ft.
Category: Moderate to Hard
Duration: 7-8 days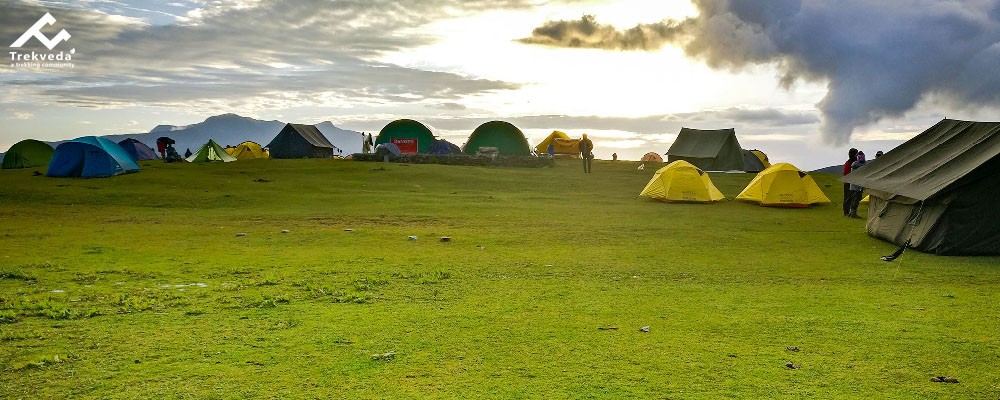 A lake in the sky I would rather say about Roopkund cause it's in too much height and after reaching there you'll get goosebumps on your body. cause it's almost like a dig on a hillcap. Roopkund lake is smacking so many legend stories about "skeleton lake" and this is the most viewed and attraction point for trekkers. Roopkund located in bageshwar which comes kumaun zone Uttarakhand, July-November is the appropriate time for trekking. Uttarakhand is mentioned in mythologies since so long cause of various temples having folktale history behind it; Roopkund is one of them. While trekking to reach Ghora lotani should be cover Ali Bugyal summit positioned approx. 3350mt. After reaching in Bhagwabasa peak you'll get ovation by following peaks- Chaukhamba, Nanda Ghunti, Trishul 1&2, Gangotri. Trekking gear's should be updated cause impulsive weather may surprise you after every bit way.
Rupin Pass Trek
Height: 15,250 ft.
Category: Moderate to Hard
Duration: 8-9 days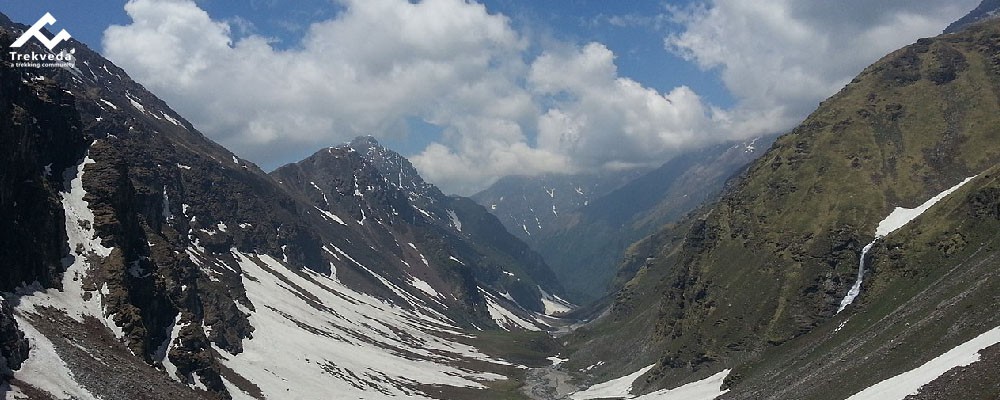 Rupin Pass is one of the best treks in Uttarakhand as well as logiest. This valley attaches 2 states through Rupin & Supin River, Daula is the very 1st stoppage will get while trekking. You need to get as much as water you can and routinely acquire the numerous water resources because this valley is hallowed and full of natural water incomes. Raj Gad is the place where you can breathe for a while after so far trekking and can also get some brunch from locals. The valley is full of craftsmanship you can see that art on wooden bridges and attractive wooden shelters. Through all the journey bird sound will give you company on rhododendrons jungle, the step will ahead towards snow valley routinely show you hummock with frozen cascade praising rock cliff like handmade ice cream cone. Sangla Kanda will be the last destination, it unites two diverse valleys at one trek and this is the most stunning and adventuring thing to grab it.