"Beauty is in the eye of the beholder" perfectly justifies embracing view on mountains cause it's adding on color on alp and some more substances affix finishing touch on it. Captivating stupefies sight of is enough to make you feel Akrasia towards master creation & triaging would be verifying the astounding view. Mountains are open for all to explore it has a proper ideology should be followed, i.e. take care of flora & fauna, wildlife & Uttarakhand Weather too. The most critical factor is to choose the perfect time to go on mountains for taking a break from tedious life. So here we are expounding what all weather challenges one can get on Uttarakhand treks- 
---
Kedarkantha: Snow cascade on the beloved trail of the lord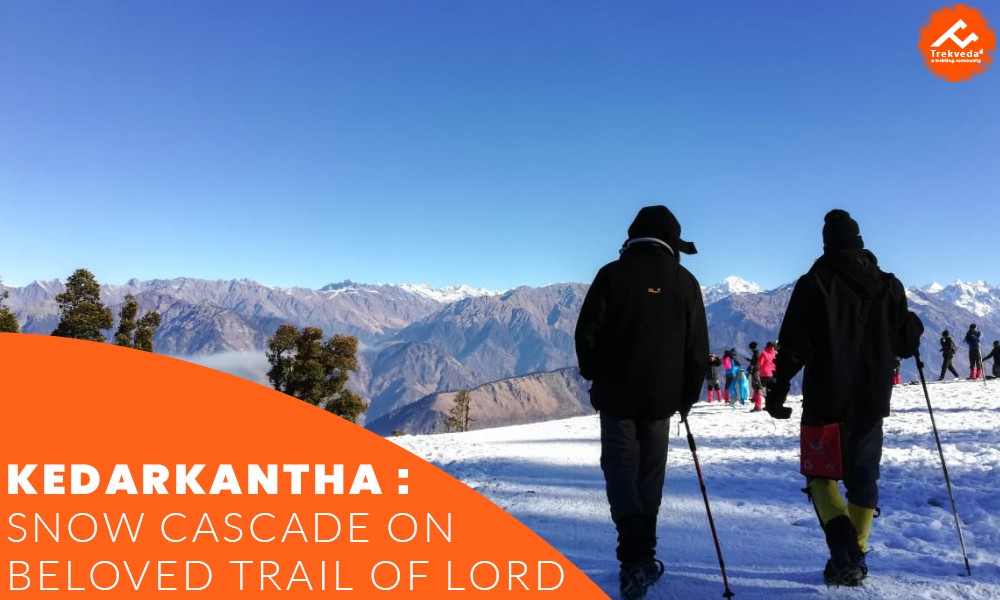 Lord Shiva's path is too attractive and most visited trek of the entire Garhwal Himalaya after 'Roopkund trek.' Kedarkantha is all time trek but still, the best time to visit Kedarkantha trek is September to April; knee touch level snow can increase the level of enthusiasm & zest, but this flabbergasting experience is approachable only in the month of December-February. Kedarkantha weather is divided into 3 phases one is cosy and frosty in between October to March 2nd can be described like this- when sunlight kiss on your skin and your all pours star working on your favor and last but not the least is pre-winter. Rain is like demon lives next door broadly in Kedarkantha so keep your Poncho and rucksack cover with you during entire trek; at the level of 12,500 Ft Mother nature can play as per to her mood so be prepared and take every step wisely.
---
Brahmatal: Frozen Lake & Captivating Forest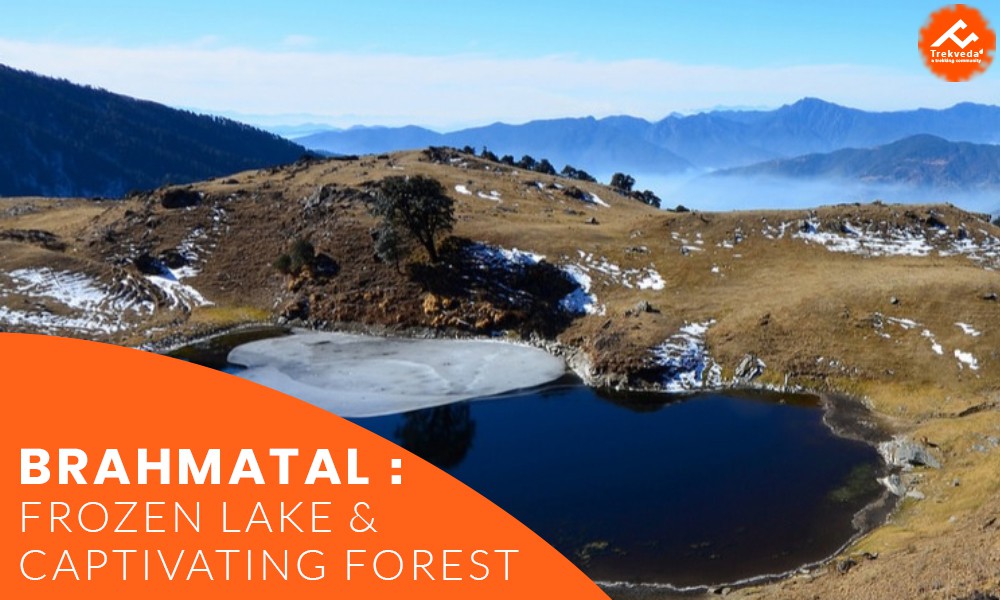 Lohajung is the basecamp for Brahmatal trek, and you can feel sizzle on the air on base camp itself, and the rest of your body will imbibe all the changes in weather. Trek guide always be there to assist you with all the weather reports but still if your curiosity needs more information regarding weather changes you can ask localities. Best time to visit Brahmatal trek weather is favorable on November to March but the most extensive time on the trek in December & January. As every trek has its essence so this one has too, this is a great balanced or perfect amalgamation of Meadows & Ridge with an abundant amount of snow; rudimentary or confined taboo & irrational mindset can overlap all the hindrances in Brahmatal trek and can make it grand effect.
---
Kuari Pass: The Valley embracing frosty glen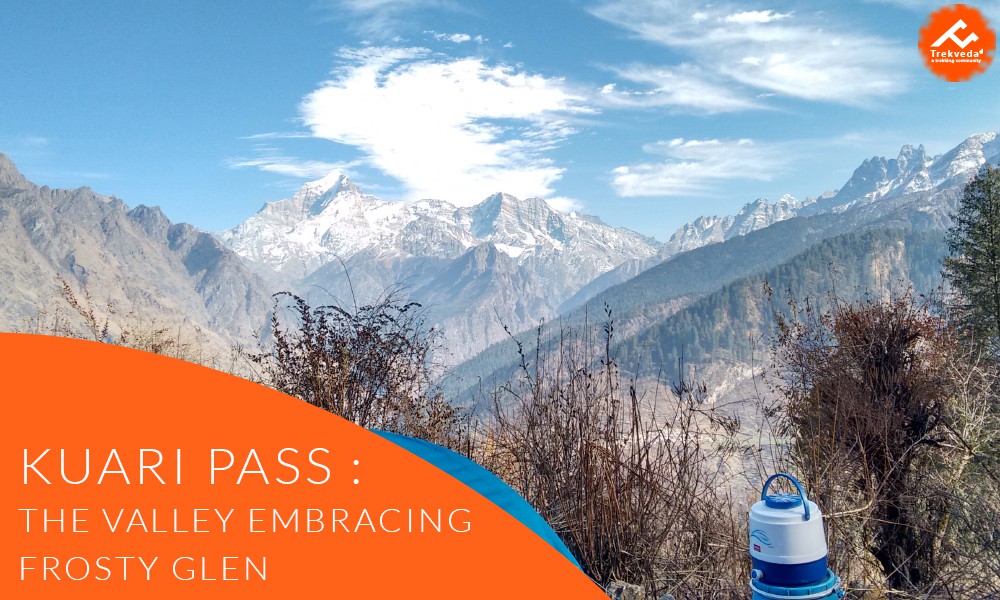 The glance of untouched beauty expanding shim all around the valley; embracing Mother Nature welcoming you to explore valley all time but April to June and the 2nd season starts from mid of September till November end. Indigenous have folktale behind the named as "Kuari" which states for untouched in Hindi. Snow covered ridges and full of sleet hummock will grab your attention till summit, Kuari pass weather is another big reason that you can't flip your eyelet once on the entire trek I would instead say. This trek can be metanoia for you cause of enormous creation & isolated weather.
---
Har Ki Dun: Hidden Meadows under the snowy kaross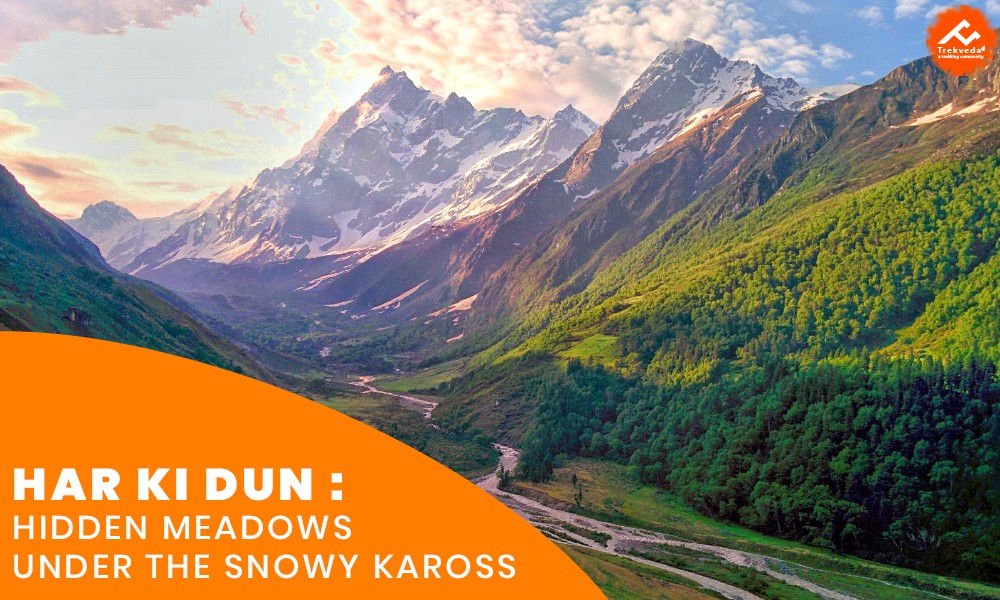 Har Ki Dun is a cradle shaped valley in Garhwal region of Indian Himalayas. Har stands for 'Lord Shiva' (GOD) Ki states for 'Of', and Dun defines 'Valley'; so it sounds like this- Valley of GOD. This video is based on hiking the trail that leads to this valley at approximate 3,500 meters (11,500 feet) and Jaundhar Glacier ahead of the valley at approximate 4,300 meters' altitude, Gazelle and some more Himalayan animals can be seen on trekking time. (14,100 feet) The total elevation gain, hiking is about 7,500 feet, most importantly it has different seasons to go for exploring one is winter full of sleet everywhere, and next one is fresh green greeting embosom meadows always flaunt on your favour to induce the valley.
The trail is situated in 'Govind' Wildlife Sanctuary and National Park, Uttarakhand, and cause of wildlife, Har Ki Dun weather use to be pleasant. Best time to visit Har Ki Dun is April to June. It is a two-day hike from Taluka village where the trail begins at 2000 meters' altitude to Har-ki-Dun and one-day hike from Har-ki-Dun to Jaundhar Glacier and back. Indian myths and legends that say that this trail leads to heaven and on their way to heaven, the Pandavas took this very trail and scaled the Himalayan peak called Swargrohini Peak.
---
Pangarchulla: Infinite snow steep till the summit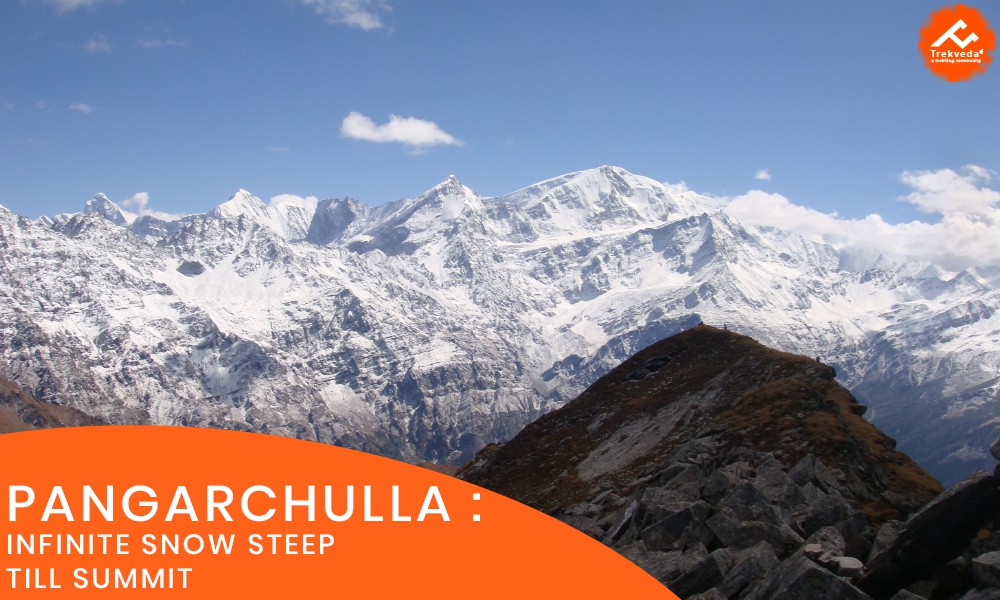 Before start visual voyage through the Pangarchulla skyline, let us know precisely how the trek directions such perspectives which 90 per cent of different treks cannot because of its topographic position. Past the far off waterway gorges rise the highest mountains from every one of the three sides. With nothing remaining in the middle of, mountains behind Mandakini valley (to extraordinary west), around Gangotri ice sheet (to north-west), past Gangotri (north-west), past Badrinath (north), from hover of Nandadevi Sanctuary (toward the east), all can be seen Cause of various options to get blow your mind and get into the parsing beauty of Pangarchulla will help you to lose in. Best time to visit this trek when Pangarchulla weather is on favor is May-June & September -October. Rain fluctuation is too much here in May June, and mid of October so be prepared for challenging conditional.