1. Valley of God; Har Ki Dun
Some of us choose the beaches and sea, while some choose the mountains and hills. Everyone have their own preferences, but in today's generation, a trek has been mandatory especially after watching the Bollywood movie 'Ye Jawani hai Dewani. Imagine, waking up with the sound of the bell, birds chirping and when you come out of your tent, it's still dark outside, you smile and when you look at billion of stars in a crystal clear sky it feels like you are travelling in galaxy. This is the exact feeling, a trekker will get while standing under a sky, on the top of the mountains just in front of Swaragrohini Mountain.
2. One of the finest beauty of Uttarakhand; Har Ki Dun
The journey from the day one to the last day in Har ki Dun Trek
This trek is about the Valley of Gods and you will be trekking India's one of the oldest trek that is Har Ki Dun Trek. Har Ki Dun is located in Uttarakashi district of Uttarakhand, India. The trekking distance of Har ki dun is 56km. posing as a normal to moderate in the chart of difficulty.
3. Best Time for Har Ki Dun Trek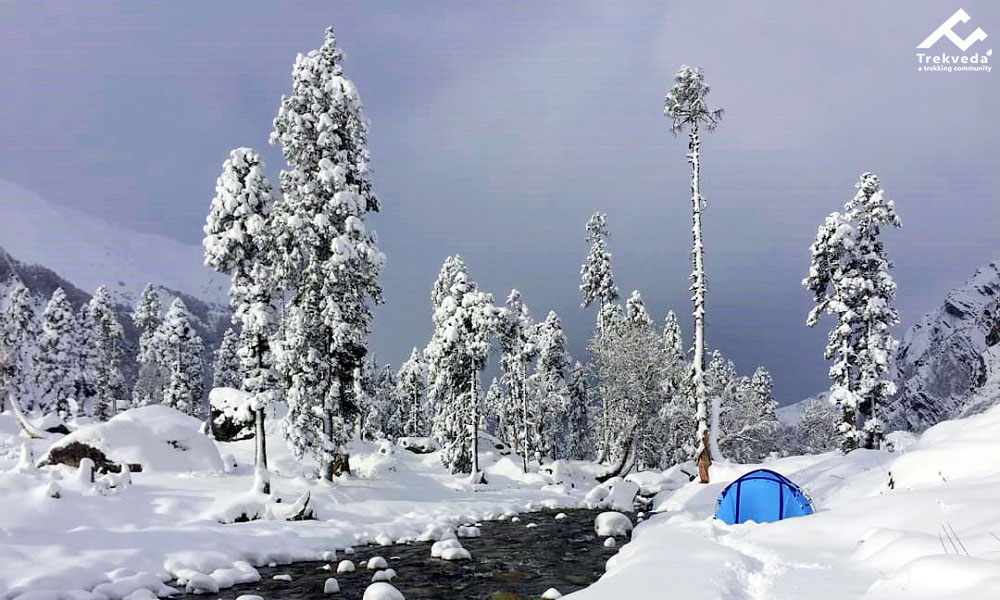 Glowing beauty of valley in both the seasons is priceless.
During winters, the mesmerizing valley is fully covered with snow, and it looks like a magical Snow White Land. During summers, the valley turns different because of wild flowers, meadows, lush green trees, woods blooming in different colors. So you can do this trek in both seasons. But best time is during summers as the trek may get cancelled in winters due to heavy snow fall.
4. Wonderful experience for beginners
Har ki Dun becomes an ideal choice for beginners, if you are in full mood to try out you first trekking experience, then definitely you should choose Har Ki Dun trek because the trail is not that hard as compared to other treks, so beginners and first timers can easily do this trek. If we talk about this Har ki Dun Trek, this trek is one of the oldest treks and it has many tales behind this place. Locals believe that Pandavas from Mahabharata once took this route on their way to heaven. It is from this tale; it derives its title 'Valley of God'. While trekking, the trails gives a mesmerizing views of Har ki Dun valley.
5. Heavenly Campsites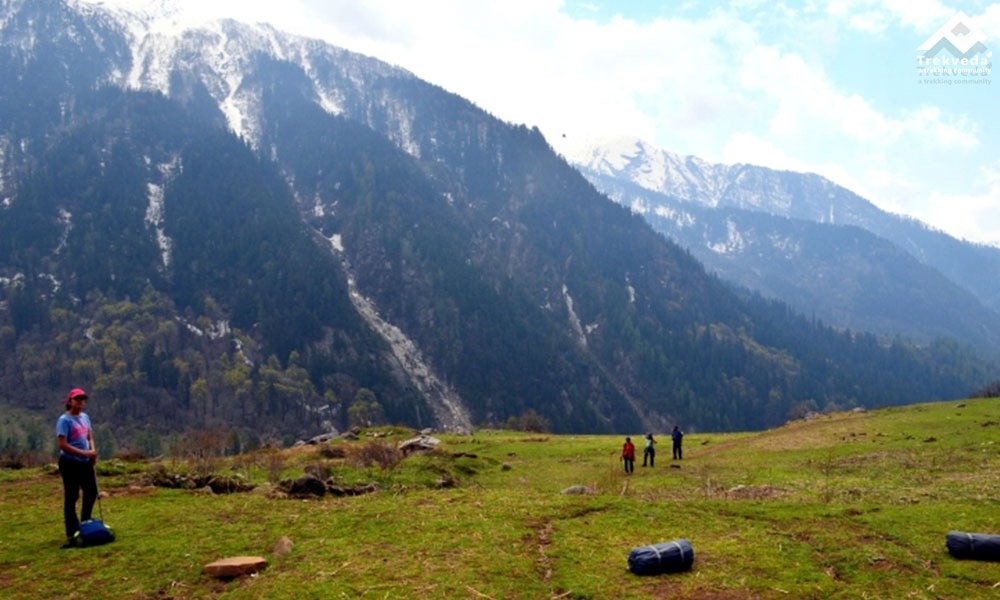 This Hevaenly campsite can make you feel so wonderful.
The campsite called Kalkatiyadhar and Boslo is definitely something to watch out for, the moment you get into; every step you take can actually feels like the valley is widening and peak in front of you going to be half snow covered, lush green trees/meadows, paths and only a visit to it will make you realize why Pandavas choose this place as a route to gate of heaven. Other attraction of this trek are; there are some traditional villages and ancient temples in the trail each one of them stays there over three centuries, each made up of wood and infrastructure is very beautiful. Trekker will not feel any kind of high altitude mountain sickness due to the forthcoming of forest region.
6. Witness the great peaks
The valley is dominated with the great peaks.
Trekkers will get a chance to witness so many heavenly body at a one place like the jaw dropping views of Himalayan range i.e. Swargarohini Peak, Bandarpooch, Group of Peaks, Kala Nag (Black Peak) and many more. And yes don't miss the sunrise and sunset views. It has terrific ancient culture, meadows, lakes, rivers, forest, paths and different varieties of flora and fauna that will make you fall in love with the nature.
Conclusion
In your spare time, you can interact with local people. They are all warm welcoming, will tell you about some of the ancient tales of Indian mythology. Har Ki Dun trek takes you to the completely different place which is so close to the nature and completely free form any kind of gadgets! Beautiful vistas, unfolding in front of your eyes, are a visual treat. It will make your appreciate the beauty of the Himalayas and Mother Nature. This is a 'must do trek' for every nature lover!