Frostily wave indulging throughout the mountains stuck on mind is feeling which can't be incomprehensible, mountain Alps are impossible to the architect on human imagination because it's way beyond what we think. White splash edgy & shiny crown on top of the game is the only adventure everybody wants to grab. Adventure trekking is a profession itself to live into the places which is too close to nature and they'll live like home rather than inbound places with full of hindrances. Most challenging thing to do on summits in to get acclimatize your body as per to climate, cause after every lapse of span arise with more challenging task. Still reaching at the peak is another feeling that you ever had in your life cause it's just not about to go and reach somewhere it's about at least try out of the box and come out of the cell. It can work like a therapy for acrophobic people as well.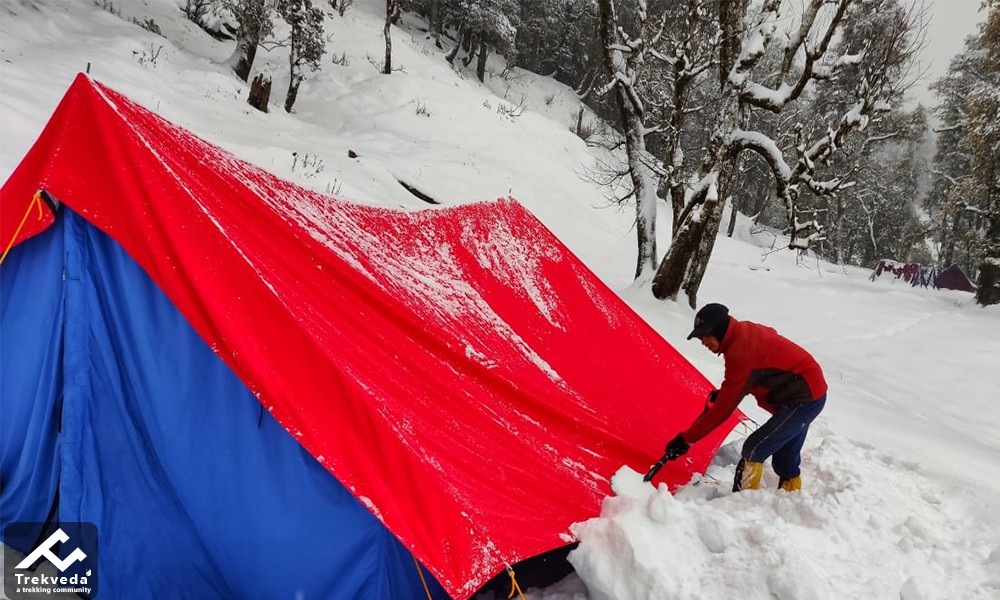 Kedarkantha is the most amazing winter trek, known for its peak shines bright and a dream of every trekker to reach there, Kedarkantha trek takes you to the most adventurous as well as to the most beautiful journey you can start, Kedarkantha is the most peaceful destination as well.
Kedarkantha at the height of 12,500 is a supreme summit gives you an incredible view of the mountains, Mother Nature describes its creation in an astonish way, where the snowy white carpet on the way will provide you the essence of fairy tale in front of your eyes.
Hidden valley blessings around Lord Shiva present there with the power of the universe; hence called it "Tungnath" states for Lord of the 'peaks.' Homegrown myth said they did worship of lords Shiva as his Biceps which represent 'Power' and it always goes on devotee favor. Chamoli district via Dehradun or Rishikesh will drop you in sari village where can start your journey towards Deoria Tal and then further journey. Rohini Bugyal is the most attractive thing after Deoriatal it goes around 14 Km. Approx. Long and way on the journey there is beautiful valley views along with snow chapped mountains allowing you to kept into to your eyes for life long. Small wood den can make you feel to have Maggie at least cause there is no snow experience in hills without Maggie, apart from natural beauty revolving around "Tungnath" temple is willing to catch your attention for a while how it's constructed and when? It's built by 'Pandavas' before 5000 years back, and the technique is worthy cause the structure is as precise as a temple should be. At last on the summit peak on Chandrashila is out of the world experience which can't be explained in such words to cause it's an experience to go and feel the most organic and divine touch at the top.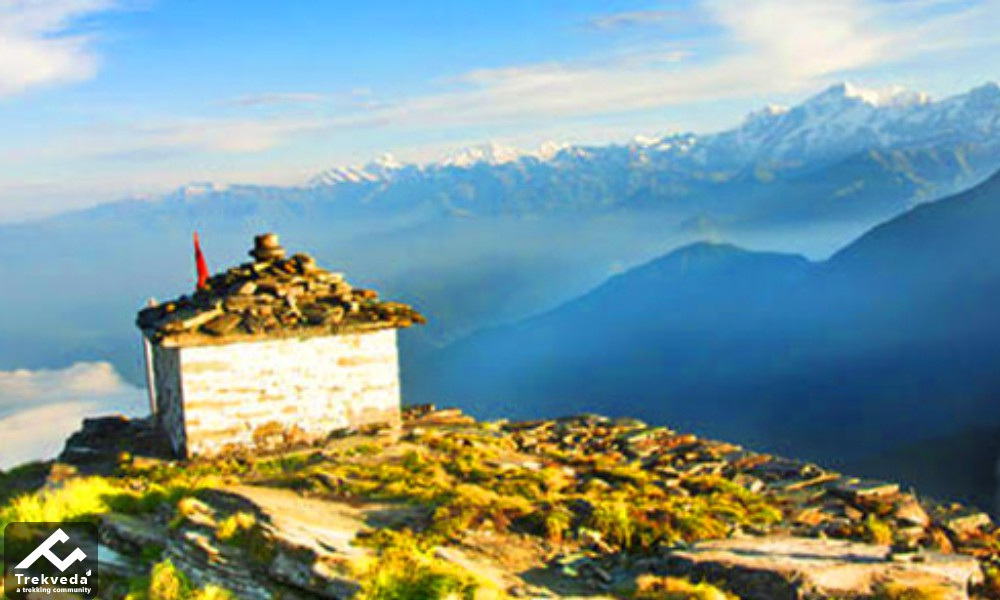 One of the outrageous summit in 10000 to 15000 ft. the altitude here you can compare peak summit with other hard to moderate treks. Here you have to go throughout boulders and steep way to touch Rhododendrons jungle and some beautiful structured pine trees. Milled walk for a while can take you in the summit which is the most thrilling experience for everyone to be from where you can see everything bright and fluffy clouds like cotton pieces. The gulling top is the day first destination after 4-5 hour journey gulling top seems like a hand-painted canvas ready to reflect, but Mother Nature never takes the credit for that. After reaching Khulara visible peaks are Gori Parvat, Chang bang, Dronagri, Nanda Devi, Kalanka & Hathi Parvat (Structured like Elephant) and the most famous and known mountain is Sleeping beauty which looks like a lady is lying down. Sunrise and sunset are like soul come into nature two times a day. Freezing pushback air is enough to paint your cheeks and nose red, and still, your body can imbibe the essence of the climate. Chapped lips and torn hands can be a sign that you have earned this from the trek summit for that you can't be worried.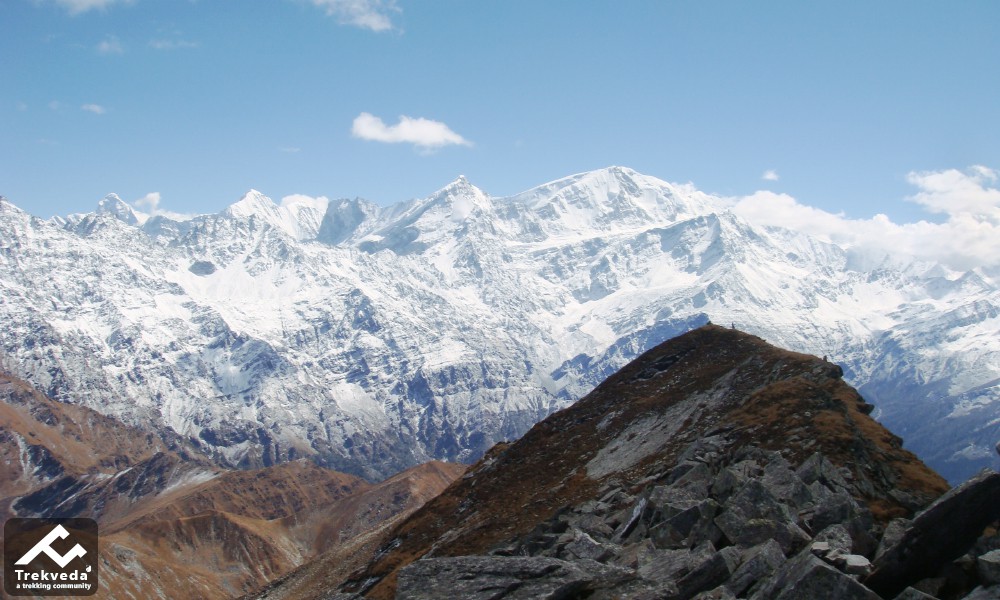 Pindari interprets about lord 'Shiva' and his wife 'Gauri,' so somehow it revolves around the Shiva and his devotee. Danpur village is the perfect example to see osteoporotic people for their lord and land, Danpur is putting up right next to Pindari River itself. The journey starts with Almora –Loharkhet and then towards 'Zero Point' where you can't get a single disturbance of air and sound; quiet space is actual proof to connect all the way to the universe. Phurkia to Dwali is almost like healing after way long journey capturing Pindari peak into your eyes which is not possible to forget in a day or two causes it'll be with you for rest of the life. Nostalgic word wouldn't be wrong for the feeling cause the days you been in trek is something else and back to Loharghat revise all the memory back on mind day 1 of the trek. River Pindari flows from Pindari hills is mesmerizing to watch and appearing for Mt. Nanda Kot is all open to applause the beauty.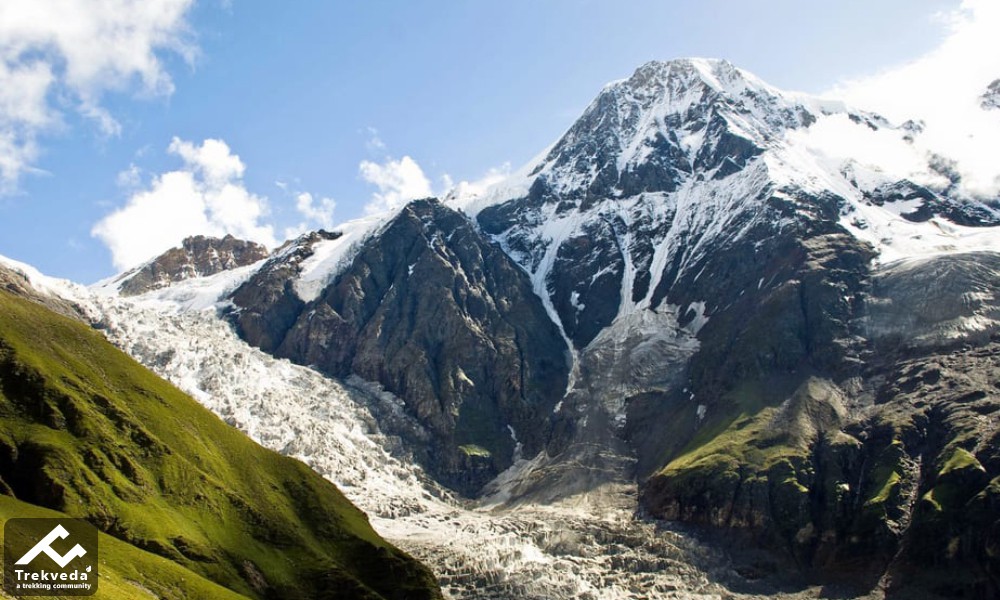 India, since ancient time is well known for its pilgrimage and people are visiting India for the search of moral or spiritual significance, Indian's most sacred river that is ''Gange" emerges from Gaumukh and the Bhagirathi river originates from Gaumukh.
You strive for this trek more and more as you move towards it to get the glimpse of the god within nature and the aura that Gaumukh Tapovan consists the essence of beyond your imagination. Gaumukh Tapovan also known Cow's snout is a source of river Ganga.
Tapovan is located above the Gangotri Glacier, and this trek passes through many Glaciers with the most astonish summits.
Gaumukh trek isn't that easy, and some fewer people made through it that is why nature still speaks and shine wonderfully there.