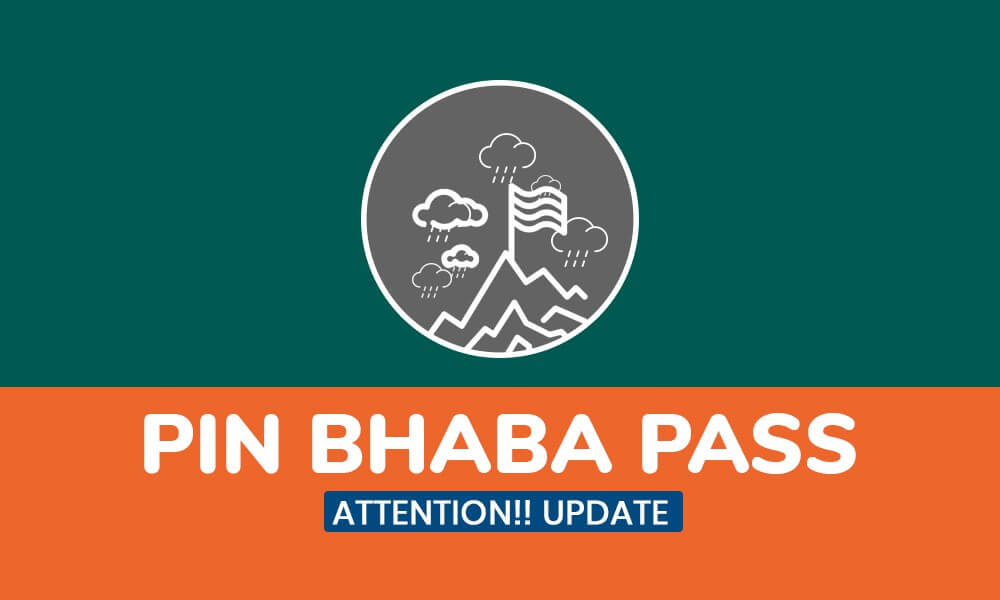 ---
Pin Bhaba Pass trek is not in a run for some time as the pass is facing big landslide that is creating a problematic situation for the trekkers. So this is to inform all the trekkers that the Pin Bhaba Pass is closed till august last week, and will reopen by the first week of September.
---
The territory is in transition, and minor rock falls are as yet progressing.
---
Phutsirang trail has extended a ton, and the whole territory is sludgy. So if you climb your feet will sink into the ground.
---
The lofty trail to the pass has free shakes, and the wet climate isn't helping the circumstance.
These components have made the trek to the pass less secure and outside the ability to control of wellbeing conventions.
Therefore, Till then in the alternative of Pin Bhaba pass, you can plan any upcoming treks that are already mentioned on the site.
---