---
Are you keeping on dropping your trekking plans because of the tight hands during the pandemic? This time, you can free your hands and spend an ideal amount on your trekking with this Offer. On this Diwali, we are coming up with this ultimate Offer for you not to delay your trekking plans anymore. And you can book your treks immediately for the great deal.
---
Offer Validity, and how to get the deal?
The Offer is valid from 2nd November to 14th November 2020; you get a 20% + 10% OFF discount. Whereas, if you book your trek on 14th November 2020, you will get the Flat 20% + 12.5% OFF.
All you have to do is fill the form given in the page or call to the company's Trek expert (+91 9821325156/+91 9557315155/+91 8791925157) directly and easily book the trek.
---
Here are some of the packages that you can avail in this Offer:
Brahmatal Trek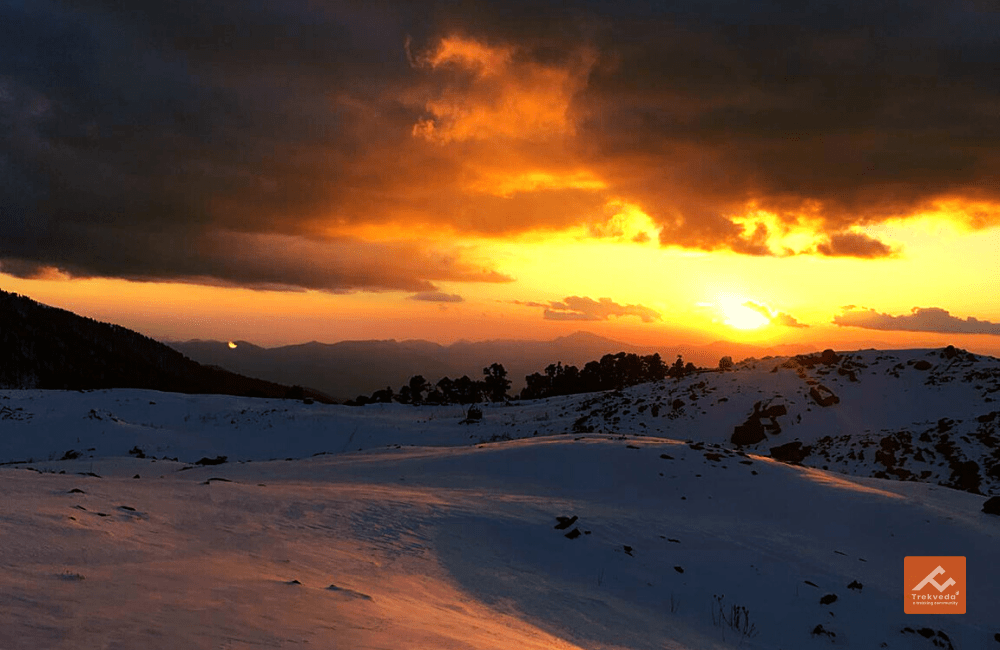 Brahmatal, according to Hindu Mythology, is the sacred spot where Lord Brahma meditated; therefore, the lake was named Brahma Tal. Brahmatal is a mysterious trek with a living example of incredible beauty.
Here's the complete itinerary.
Price 6,019 8,360 You save Rs. 2,340/-
---
Kedarkantha Trek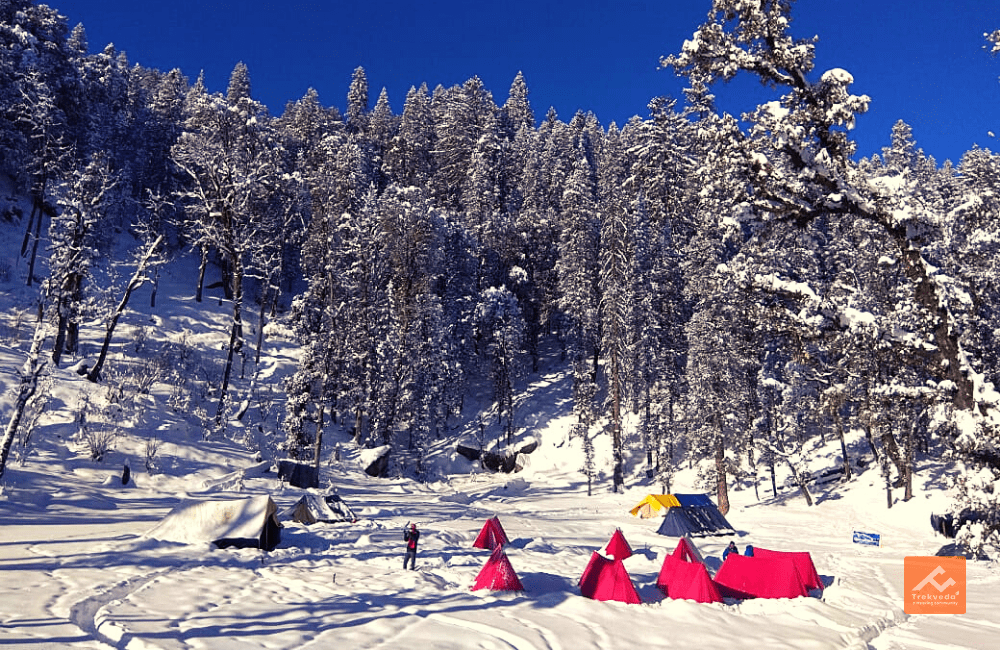 Kedarkantha amidst mountains, enriched with pine trees, the gigantic snow-capped peaks, and the spiritual essence makes Kedarkantha trek the best winter trek in Uttarakhand.
Here's the complete itinerary.
Price 4,990 6,930 You save Rs. 1,940/-
---
Chopta Chandrashila Deoria Tal Trek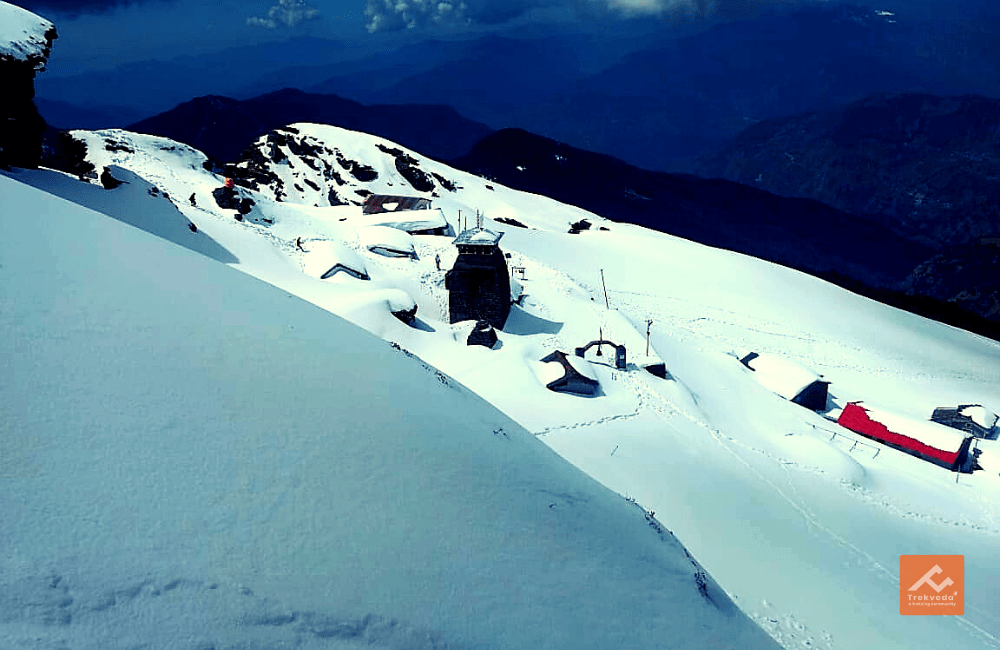 Chopta Chandrshila Deoria Tal trek is one of the jaws dropping spots for all kind of trekkers.
Here's the complete itinerary.
Price 4,752 6,600 You save Rs. 1,848/-
---
Har Ki Dun Trek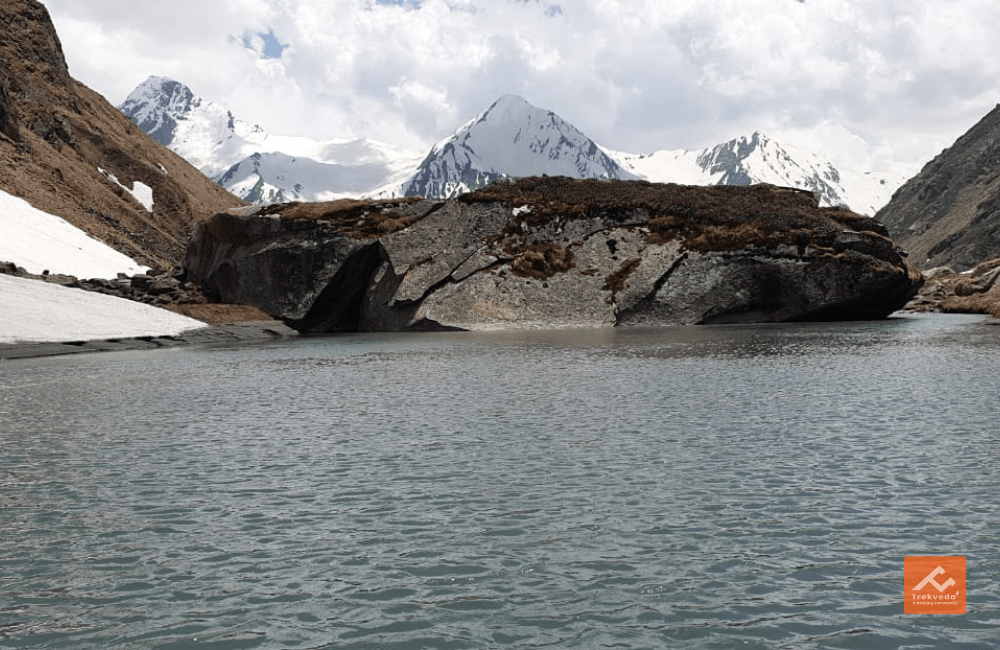 Har Ki Dun trek is situated in the western range of Garhwal Himalayas. It lies under the Uttarkashi district of Uttarakhand in India. A winter paradise and trekkers delight, Har Ki dun Valley, is a Stairway to wonderland.
Here's the complete itinerary.
Price 7,049 9,790 You save Rs. 2,741/-
---
Kheerganga Trek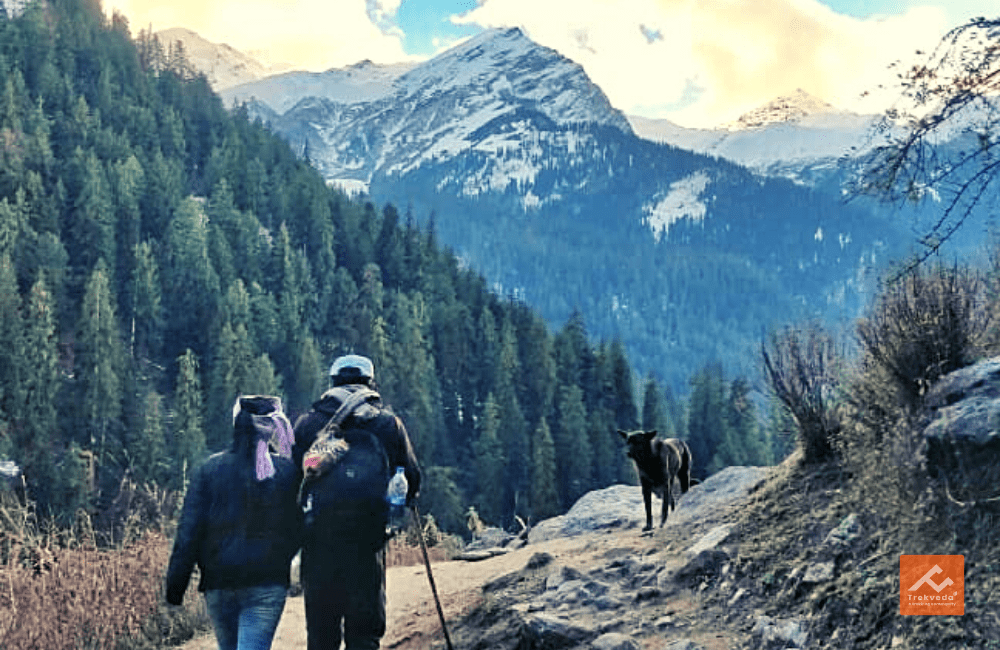 Kheerganga is the brilliant trekking destination that empowers you to explore the genuine excellence of Kheerganga. Trek through the tough slopes that take you through astonishing scenes.
Here's the complete itinerary.
Price 1,499 2,081 You save Rs. 583/-
---
Kareri Lake Trek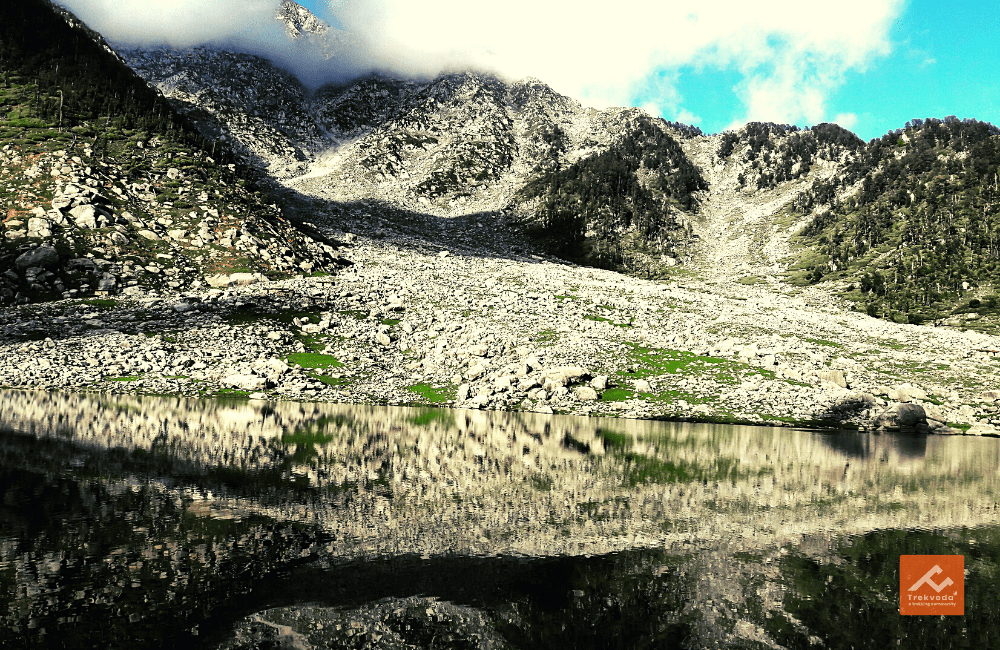 Himachal Pradesh is one of the beauties of India every trekker adds to their bucket list. The mesmerizing place offers an abundance of travel goals to visit; one amongst them is Kareri Lake trek, nestled at an altitude of 3,300 meters. The trek is 9 km away from Dharamshala in Kangra district of Himachal Pradesh.
Here's the complete itinerary.
Price 3,350 4,652 You save Rs. 1,302/-
---
Minkiani Pass Trek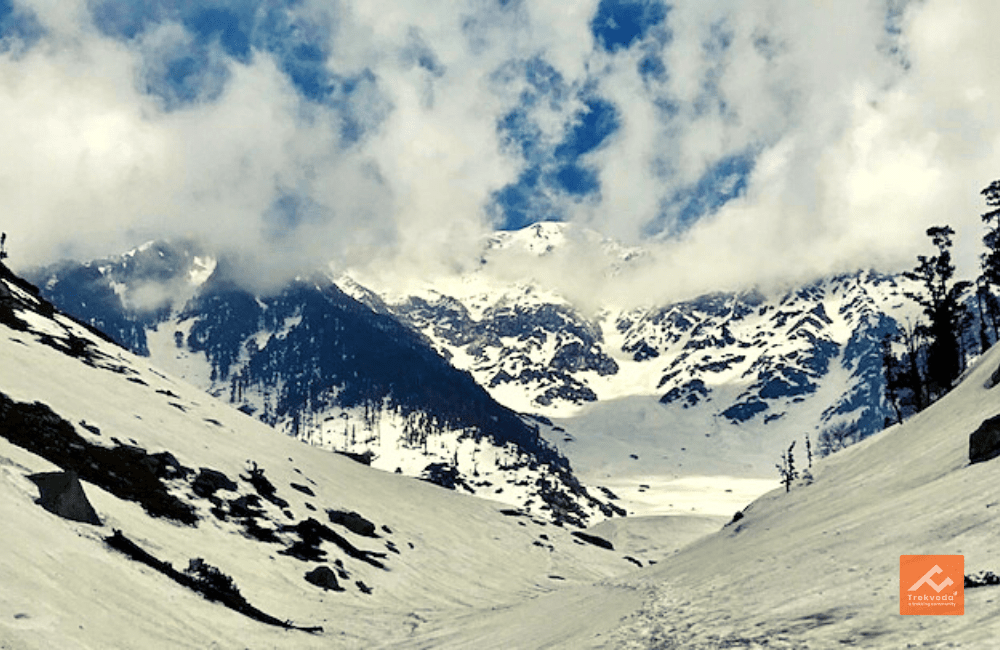 Minkiani Pass trek is located 4,300 meters in the western section of the Dhauladar range Himachal Pradesh. This trek is a very famous passage for the locals to visit the holy Lam Dal and cross over into Chamba. The trek offers the amazing view of many prominent peaks such as Sickle Moon, Brammah falling into the Kishtwar region of Kashmir are a popular one. In Minkaini pass trek, sudden weather change, blizzards, and whiteout conditions are the common attributes. The path passes through charming streams, rivulets, deep and dense forests with rich flora and fauna.
Here's the complete itinerary.
Price 5,999 8,332 You save Rs. 2,332/-
---
Terms and Conditions
The offer is valid from 2 November 2020 to 14 November 2020. In this offer, the available dates for trekking is from 2 November 2020 to 26 November 2020. The offer will be closed on 14 November 2020.
Once the trek is booked, it cannot be canceled and no refund.
If you want to shift your dates, It can be done before 7 days of your Trek date.
---