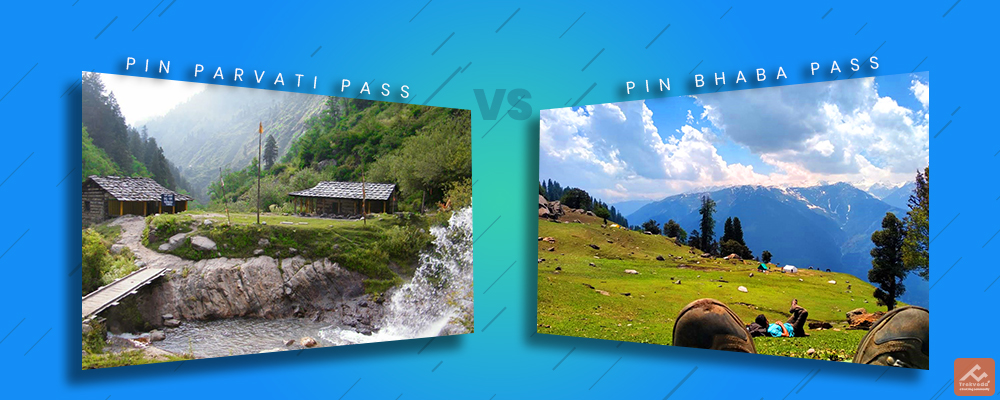 ---
Be it any trekking destination in India, each of them as their own pride and beauty to portray, Mother Nature delights are in abundance in each corner of the country, where among all, Himachal Pradesh is shining bright in the list of trekking destinations. Himachal is well reorganized when some give a thought about going for a trek as the place amidst outstanding treks.
Every year passionate trekkers go for trekking in Himachal at many well know treks amongst which one is Pin Bhaba Trek, you must have heard about it many time or think about doing it, or of the chance may be done it.
This season Pin Bhaba Pass will not offer you its beauty but don't take it too seriously as Pin Parvati is there to entertain you with lots of adventure on your way.
Pin Parvati Pass is the Replacement of Pin Bhaba Pass this season and is ready to offer you the ultimate blend of adventure and joy.
Pin Parvati Pass was discovered in 1884 alternate to Spiti Valley; it is an expedition with a lot of adventure.
The rugged pathway of the pass trek is the abundance of the adventure, and thrill along with the scenic beauty of the destination gives great essence throughout the journey.
The serene beauty of the destination as no comparison to the city life, the tranquil beauty in the huge mountains seems like a home, one belongs too, the hazy weather, with the light blue sky, offers the mesmerizing picture of Pin Parvati Pass, it has everything from the spirituality till the adventure. The trekking starts from driving to Barshaini, and trek to Kalga. While trekking to Rudranath and camp followed by Kheerganga to Tunda Bhuj and Thakur Kuan, witness the attractive villages, bright sea cliff, and high chilling waterfalls. Kheerganga is devoted to Lord Shiva where devotees take a deep bath in hot tank water.
The significant peaks that can be seen are through the Pin Parvati Pass Trek are Kullu Eiger, Parvati South, Kangla Tarbo, Kullu Makalu & West Horn. The trail passes through the Pin Valley National Park, known for a sighting of the snow leopards and the Great Himalayan National Park with many rare Himalayan birds like the Western Tragopan. Though the trek is strenuous and challenging, the beauty of the region makes it one of the most erotic treks for any trekking lover.
---
---