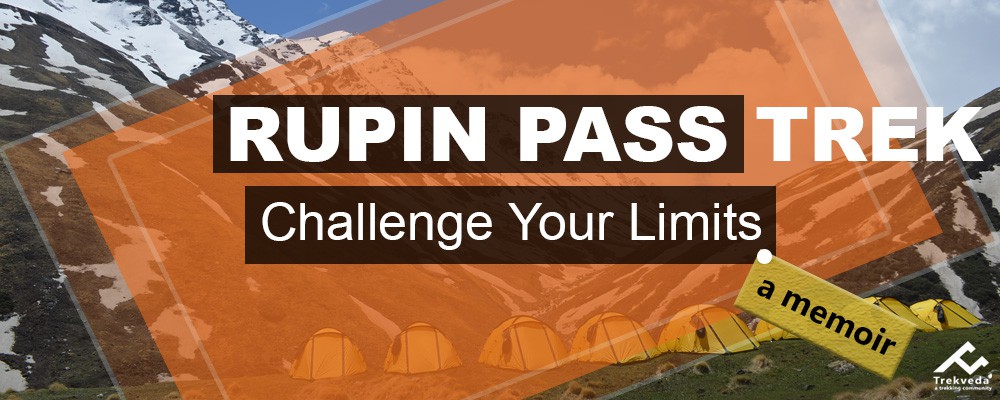 A trek is constantly troublesome. All things considered, not the trek precisely, but rather the way toward persuading individuals around you, particularly close family and companions. Family remembers the Everest experience where 15-20 individuals died. Companions recall the time and cash you went through with them in the bar and offer, "man you can get engaged as much with us, why the trek?"
There are individuals like me around! They are kindred trekkers! What separates this species from the previous? They adore experience. They adore the hazard. They adore achieving. They adore the mountains. They cherish arranging stones, rocks and snow superior to autos, bikes and smoke. They cherish life for the occasion, and are not made a fuss over the future or past. A portion of these individuals are around me and I resemble them.
When we Trek to Rupin Pass, I hit Google and said… what the hell! It isn't close by anyone's standards to Everest base camp! When I imparted these musings to two companions whom I welcomed to go along with, one of them reminded me he had not considered that and other helped me to remember the battle we needed to confront something 1000 ft. bring down in a year prior to trek. We chose to give it a go.
"Edge of the seat Hollywood spine chiller" said the site. Who cares, we are more tuned in to Bollywood tragedies and belly twister (Dabang compose moves). With a mix of courageous good faith and past experience cynicism (my companion had discarded his whole rucksack to achieve the goal), we set out on a sprightly note from the camp pioneer, who stated, "all will be well." True to his announcement, everything was well! All things considered, the "was" on account of when it "is," we are, are really drudging our way up.
In this way, when the principal lunch break went ahead the primary day, I was cheerful to be there! "I can…" I bragged to my companions (counting new associates), just to get a reaction "… so have we" That was then I understood… never gloat before a trekker.
Day two was a place they called hanging town Jhaka. We set up a cricket coordinate there, with the neighborhood kids. What's the point playing with kids and vanquishing them shared few, with their 2 pennies of contemplations (as they called it). All things considered, our penny was not the same as the idea of children rupees. They vanquished us beat up. Nearby conditions and skill we learnt ought to never be tested. That was the forerunner to our next couple of days.
We stayed outdoors the following night, neglecting a dynamite waterfall. Just 10 seconds of intrigue said a Bollywood executive who was trekking with us. We felt disillusioned that night. Following day, early morning we began and we achieved the highest point of the waterfall. The last one to reach was the Bollywood executive; he shouted "10 seconds of visual is worth of a 10 hour move." From that minute he quit contrasting a genuine mountain climb and a motion picture mountain climb.
Following day was the genuine pass climb. We did climb… or should I say, we were pulled up by capable doormen? Hours in snowfall, with a slip bringing you down beneath influencing your move to most recent 20 minutes practice. We scaled and over Rupin Pass.
Folks who had done the Everest base camp stated, "This trek to rupin pass is alternate test". We believed we had our opportunity and cash's worth. Thinking back, was this outstanding amongst other treks? Truly it was. Still is.