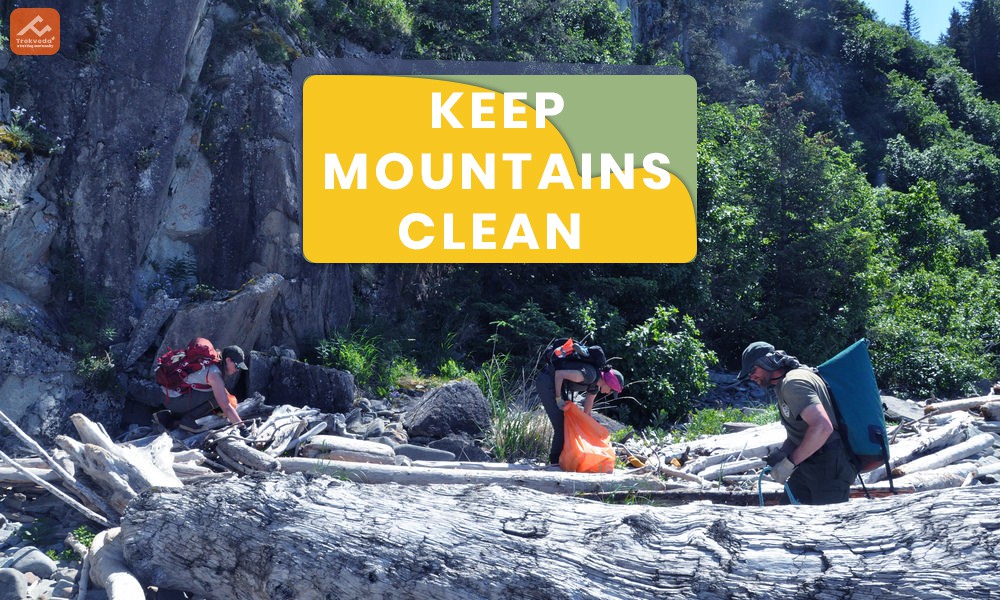 Mountains are the supreme creation of Mother Nature, from each passing year since ages people are parsing the beauty by getting the escape from ordinary, and finding their way to the mountains. 
With the arrival of the digital ear, it has become trendy nowadays for people to visit mountains instead of beaches. As in this fast-paced life, where the mind is always occupied with extreme thoughts, so it would be a better option to choose a tranquil destination to sit and regain energy.
But the fact is from ancient time humanity have been harming the "Mother Nature".
Initially, it was on the lower level but today as in bulk people are discovering the mountains, so pollution is increasing, as the creation is losing its essence.
Therefore there are some measures that one should take to pamper the Mother Nature, so that for ages Nature remains beautiful, and will seem magnificent for infinite time, as it is the most admirable scenery of the creator.
---
Biodegradable and Non-Biodegradable waste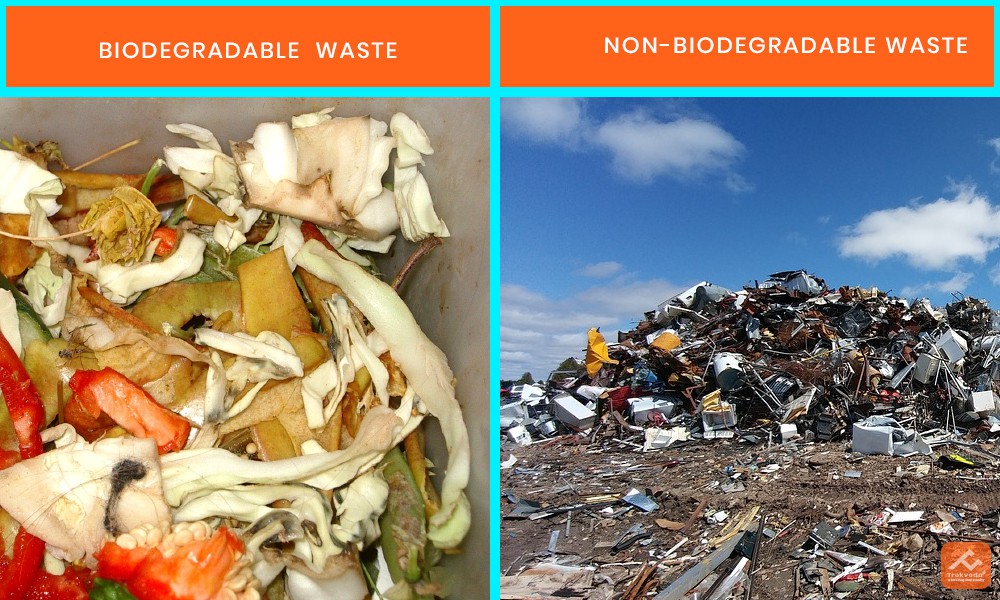 Biodegradable: - A biodegradable material can be defined as a material which can be decomposed by bacteria or other natural organisms and not be adding to pollution.
Biodegradable wastes are such waste materials which are and can be degraded by natural factors like microbes e.g. bacteria, fungi and few more, a biotic elements like temperature, UV, oxygen, etc.
Biodegradable waste example: - Food materials, kitchen wastes, and other natural wastes.
Effects of Biodegradable waste: - Biodegradable waste produces out foul smell which may result troublesome in a locality when hygiene is considered. Waste exposes some ozone harming substances, for example, methane, carbon dioxide. It likewise radiates solids, such as ammonia.
---
Measures to be taken to clean dispose Biodegradable waste in the Mountains
Non-Biodegradable waste: - A Non-Biodegradable material can be defined as a kind of substance which cannot be broken down by natural organisms and acts as a source of pollution.
Unlike biodegradable wastes, non-biodegradable cannot be easily handled.
Non-Biodegradable waste example: - Aluminum cans bottles, plastic products, metal scraps, glasses, grocery bags or plastic bags and Styrofoam etc.
Effects of Non- Biodegradable waste: - Non-Biodegradable waste can last for centuries and cause environment problems that affect more than just the land.
---
Measures to be taken to clean dispose Non-Biodegradable waste in the Mountains
Non Biodegradable waste should be taken with oneself, as the mountains are not the place to through garbage, in this regard we the Trekveda team have taken an initiative of " Mero Pahad" where the organization provides the bags to collect the trash.
---
Important Highlights
Sanitary Pads: - Used pads should not be thrown into the mountains openly, so for this, you will have the waste bin that is provided by the company, else collect it with you to take it back until you reach your homes.
Mountains have less polluted water, as the organic essence is there, but with the emergence of more people in the mountains, the pollution has increased, that is somehow polluting the water too, so it would always be better to not through the waste, as it creates a whole a lot of disaster in the organic water.
In rainy season or at the time of snowfall the animal dunk spreads all over around, & this creates a slippery pathway that is dangerous as well as disgust, so it is better to have a profound knowledge of how to dump the waste and to keep the mountains clean.
---
Mero Pahad: The Clean Initiative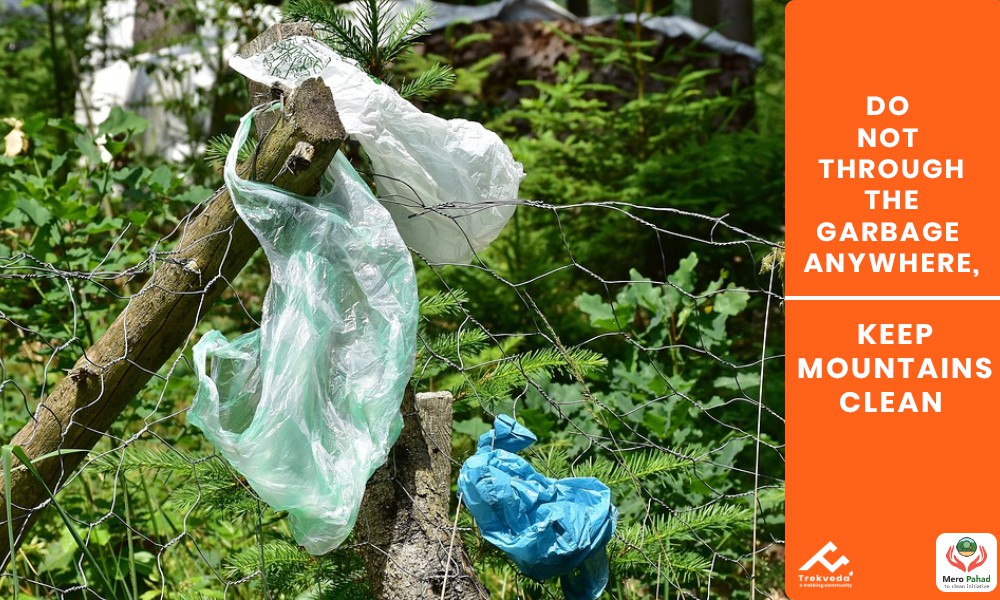 Mero Pahad the clean initiative is taken by Trekveda, to keep our mountains clean, as mountains are the beauty untouched, and it should always remain the same. Therefore in this clean initiative. The team Trekveda needs everybody's support because unity gives the best results ever.
---
Conclusion
It is always better to have a proper precaution for everything, since ages Mother Nature is treating the humanity with its beauty, so in return nothing more but we can keep our mountains clean, and less polluted, otherwise in some years there would be no place, left tranquil and green. That will always be big harm to humanity as well as the universe itself.
---