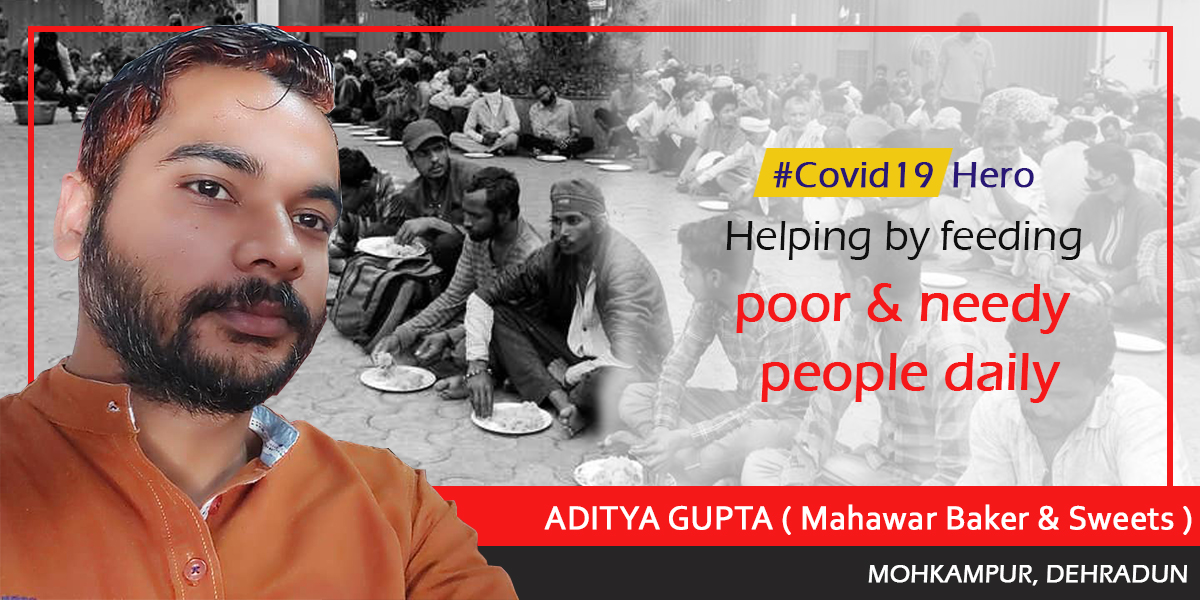 They say Humanity is the only religion that should be followed. Humans since ages are living for their health and wealth. They are worshiping the god, giving love, respect by feeding the religious places by food, money and more. However, we cannot judge someone's act of praying whether they do by materials or by the mind. But one universal truth is; feeding a needy instead of religious spots is more worthy.
---
2020 is a miserable year for humanity; everyone is suffering and living in a fear of this pandemic that started from a city in China, Wuhan. People are dying, are jobless, some don't have food, money, shelter. The whole world is lockdown, everyone is staying home; except those heroes that are working for our wellbeing, thanks to all of them.
---
Well we are home, and still working, and even getting paid. But there are many people in the world facing a major mental, physical breakdown because of the pandemic lockdown in the world.
---
Anytime when earth suffers, Humanity also suffers, but I would say the middle class or elite class still survive in peace. We neglect the condition of those who have nothing, who are out of money, who have families but can't feed them.
---
Children of those families, who need basic necessity craving for food, crying out of hunger, Mothers going out and asking for food to feed their children. Fathers who should stay home with family are now going out every day to look for some work that can pay them so that they can feed the whole family.
---
We are praying to God everyday that thing should go back to normal, and we have already planned what we going to do when the lockdown will be over. Aren't you and I are aware of what is the scenario of those people who live on roads; barely have shelters to stay or food to eat?
---
In my opinion, once we should pay attention to another side of the world where people are suffering two pandemics where the one is common for all of us, but the other one is more dangerous than this. Think about it that one can be able to cure the COVID-19 when the Vaccine will come.
---
Everything will get back to normal for us lately, but what about those who are the victims of hunger, not having shelters, no money; will this pandemic ever get the cure? A big no I guess! The things that we can't change, we accept and work accordingly.
---
We can't change the poverty of our world, but surely we can help people to fill their appetite to lead at least a happy life. When your appetite is full you work better and the world makes sense to you. Therefore working for poor people should be our priority so that we can make a little change towards humanity.
---
So there is this initiative taken by Mr. Aditya Gupta, resident of Dehradun, Uttarakhand, who is providing food to 50 poor people each day. This pandemic is causing a huge loss to the people who have migrated from their homes to other cities for work, now as the whole world is lockdown so nobody has any work to be done.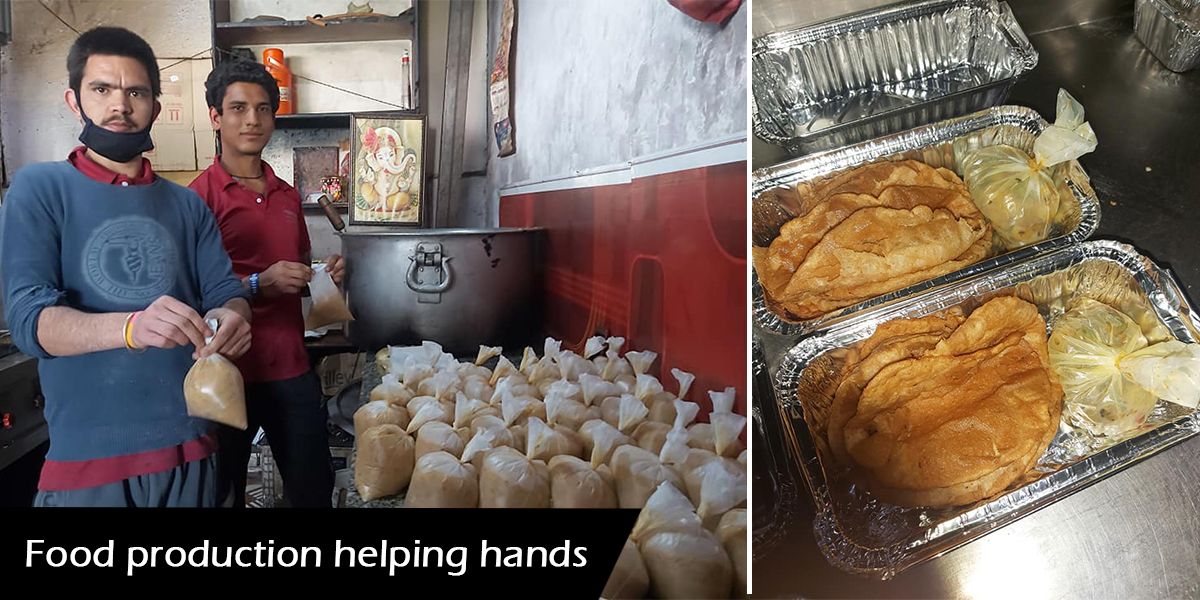 ---
People are out of wages which is the worst part, and they are not getting enough food to survive, so In this case, Mr. Gupta along with his father Raja Ram Gupta, and Brother Varun Gupta is taking this noble step and showing his humanity by offering food to the people in need. Mr. Aditya Gupta has his restaurant in Dehradun near Mohokampur, where every day they prepare 50 packets of food and give it to the policemen of nearby, then the police distribute those packets to the people in need.
---
It is not a huge donation or big amount of food that you have to prepare but if every one of us will do a little each day for the people in need, it's going to make a big change.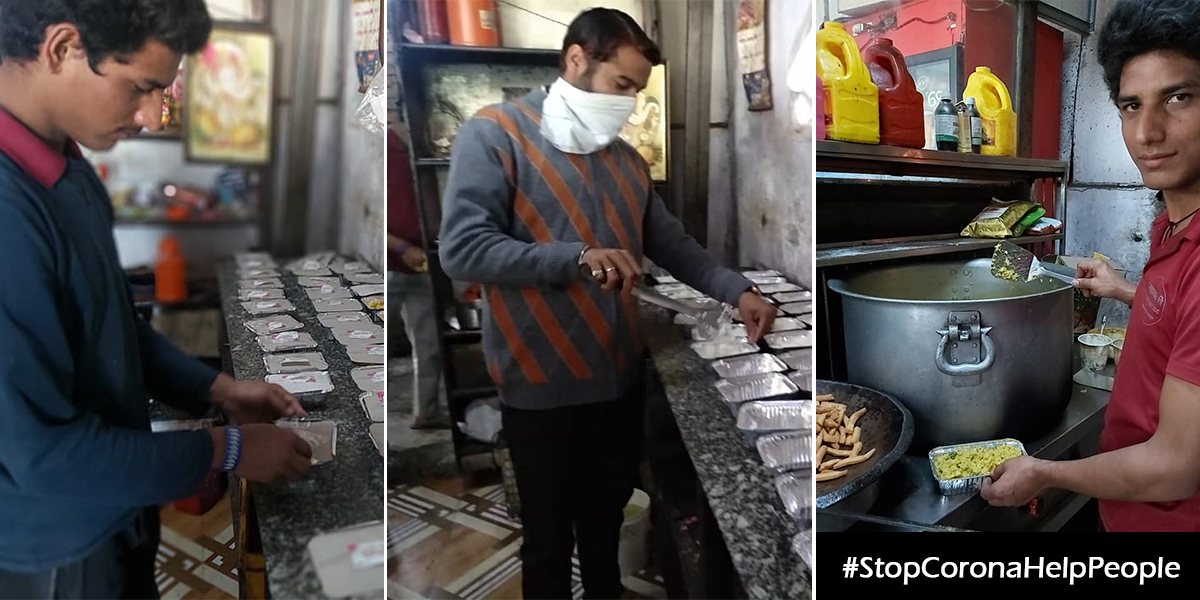 ---
Mr. Aditya Gupta as a good citizen of his state, Uttarakhand and the nation is giving his best in this situation of panicking by his generous act of Humanity, he has always been into this act and loves to help people out there. Even if needy people are coming to their restaurant in the hours of open lockdown, he is offering them food without even asking for any money.
---
Not just that, Mr. Aditya Gupta also aware people to take all precautions so that we can be able to fight this pandemic, there is no single day goes without helping the poor people says Mr. Aditya Gupta.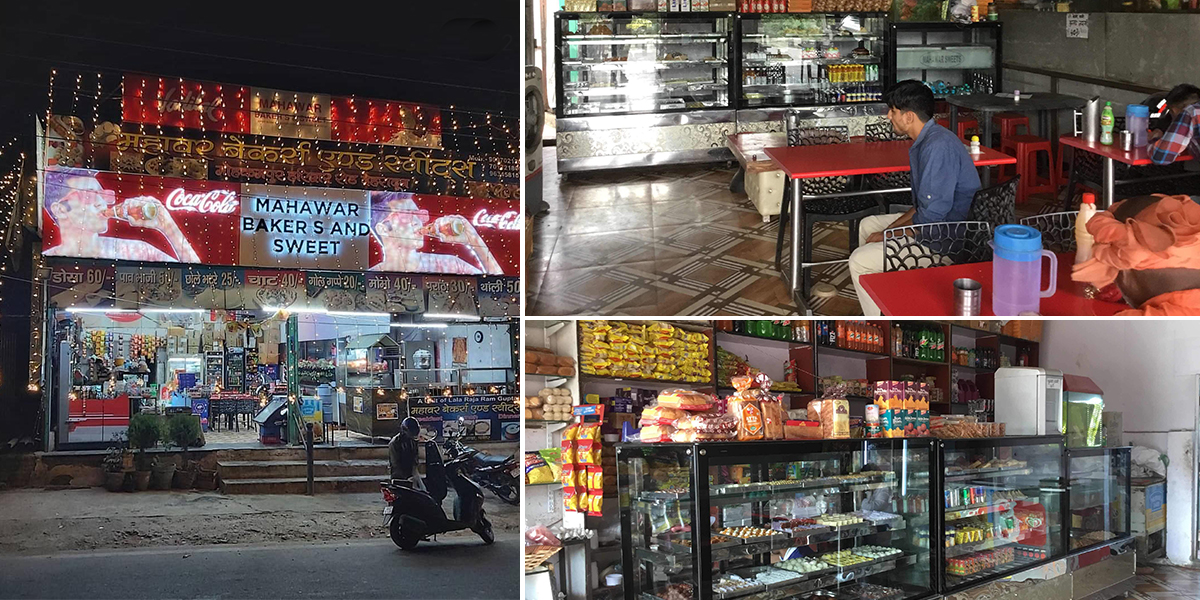 ---
What else Humanity needs? People like him are not less than a miracle for the whole world right now; I would say this is the religion that everyone should follow, a religion of Humanity, an act that is beneficial for humans.
---
We need more youth like him who can set a good example of Humanity, and work more towards people who need food. Mr. Aditya Gupta says, he will contribute his part in this situation till the time things will get back to normal, and provide help to all the people in need. He is also taking the help of social media too aware and to find people to help them.
---
The reason of sharing Mr. Aditya Gupta's act of humanity with the world is that we can also add this activity in our contribution part, and help to save the people's lives by supporting them and cheering them by letting them know; that we together can overcome this situation by standing against it, and by taking all precaution that is being advised to us. Nobody is suffering alone right now we all are under the same roof, and we all together will go out of this black sky by standing strong unitedly.
---