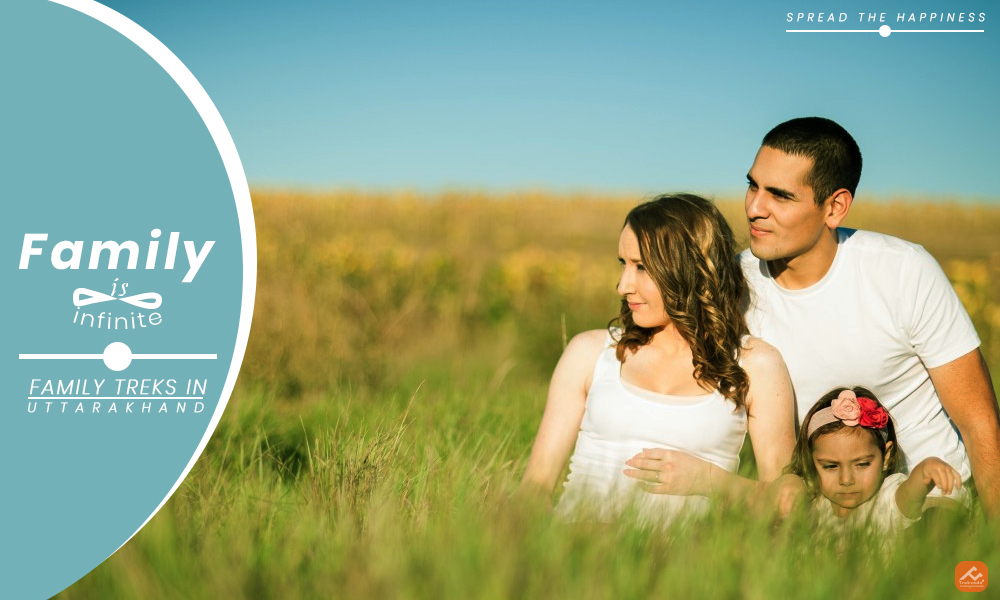 ---
Family the word itself says a lot, the unity, love, and the mental intimacy we feel with family cannot be compared to anything else, there is no denying in the fact that after having a technology we all are now busy in our gadgets.
Somehow the essence of love that a family share is vanishing day by day, but all that love, care, and enjoyment can regain where the Wi-Fi is weak, but the strings of heart will become more active.
So here are these treks that will make you come closer to your family along with that witnessing the beauty of Mother Nature will make your heart the happiest, these family treks in Uttarakhand are beyond your imagination.
---
Nag Tibba: Family Trek in Uttarakhand
Nag Tibba trek is joyful experience for all from everywhere throughout the world since it stands for the best quietness and energizing trekking trail through thick wildernesses and peaks. Nag Tibba is situated at an altitude of 9,914 Ft. and making it a perfect end of the week escape from the boring life, particularly for families where kids can play, and walk safe along with the friendly environment makes it a best family trek in Uttarakhand. Numerous individuals chose this exceptional trail from routine exhausting work life. Comparatively it is an easy trek and most important it is a family oriented trek close to Mussoorie however with such a great amount to observe and savor, the whole package of Nag Tibba is worth 3,500/- INR only.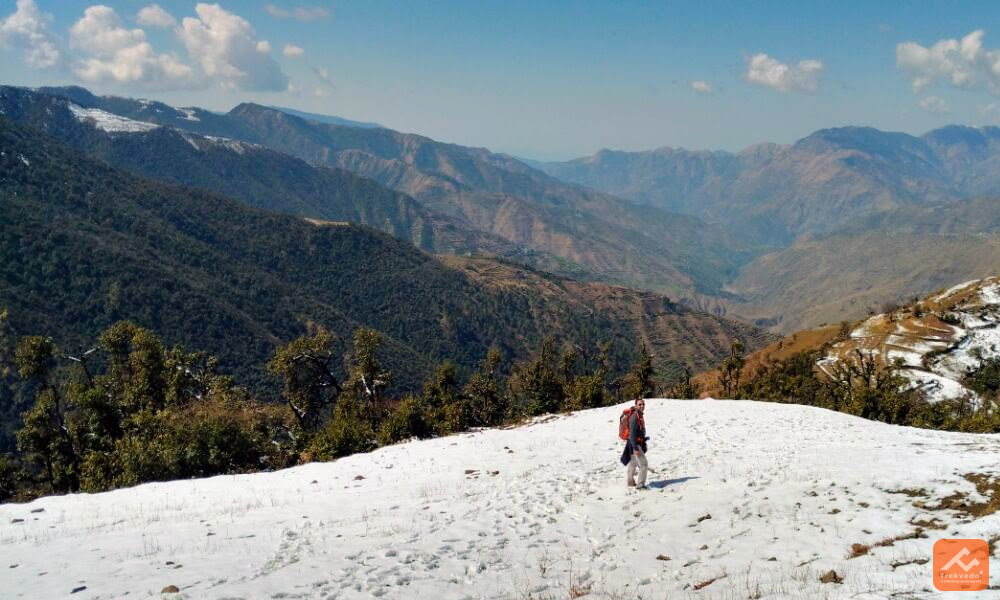 ---
Binsar: Family Trek in Uttarakhand
The well known Himalayan pinnacles, for example, the Nanda Kot, Nanda Devi, Chaukhamba, Kedarnath Panchachuli, is an extraordinary destination for sightseers to visit ,overwhelmed with wild blossoms and greenery. It is a standout amongst the loveliest picturesque wonders one can envision and which one might want to return to and once more. This is an excellent destination comprising of the snow topped pinnacles of the Himalayas. Up and down the manner in which you will run over rich and thick woods of oak, pine and deodar alongside natural life. A perfect trek for winters and a perfect family trek that gives an erotic beauty. The 2 days Binsar trek is best weekend trek to regain the energy, and this trek can turn out to be the best trek for families in Uttarakhand. Toward the day's end sightseers would camp in the Binsar sanctuary which comprises of master Shiva's god. The backwoods around are virgin and give pleasant magnificence of the snow topped Himalayan extents and different mountains too, the whole package of Binsar trek is 3,500/- INR only.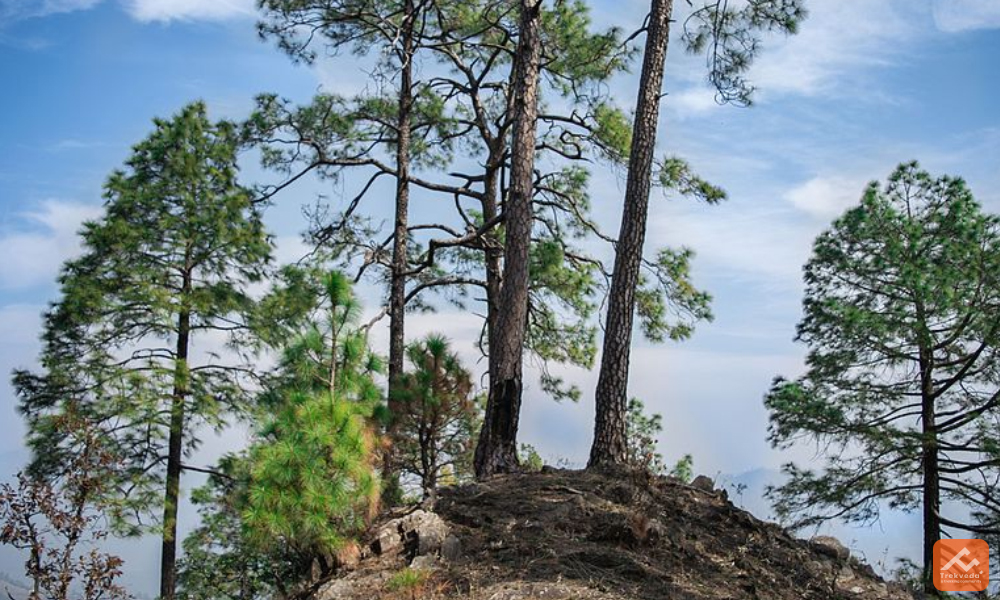 ---
Dayara Bugyal: Family Trek in Uttarakhand
The amazing elevated peak of Dayara Bugyal rules on an amazing 12,000 Ft. against a shocking canvas of grand Himalayan neighbors like Bandarpoonch, Kala Nag, Shrikhand Mahadev, Srikanth pinnacle and Gangotri peak. The Dayara Bugyal trek is set apart by a rich floor covering of wildflowers, and thick backwoods of maple and oak fenced by dim valleys. The peak welcomes skiers from over the nation amid winters, when snow fall take place. The trail is consist of broad fields, high lakes and streaming streams, Other than the wonder of the scene that Dayara Bugyal offers, trekkers likewise get an uncommon look into the interesting societies of a Himalayan town. As another feature, trekkers get the opportunity to observe the dynamic excellence of the rhododendron blooms that elegance the trails of the trek.
Trekking in Dayara Bugyal is like the happiest moments, the huge grounds allow kids to play, along with that the pleasant environment that is easy to imbibe, this wonderful family trek in Uttarakhand costs 5,999/- INR only.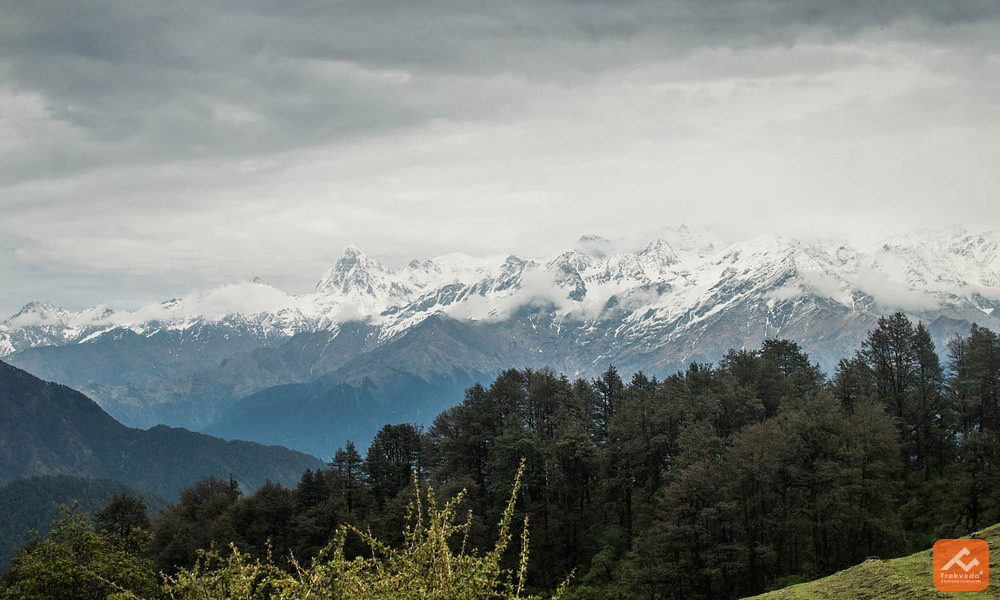 ---
Chopta Chandrashila Deoria Tal: Family Trek in Uttarakhand
Settled in the midst of the bewildering Himalayas is the popular treks for experience addicts that is Chandrashila Trek with Chopta Tungnath at an altitude of 13,100 Ft. which goes about as the door to the dynamic hues in the Himalayas. It is a most loved trekking trail for a wide range of voyagers also particularly in summer when the whole area will be loaded up with rhododendron blossoms and obviously when the entire locale would be covered by spine-chilling snow spread in winter. The loosening up trails to Chandrashila by means of Chopta and Tungnath will demonstrate to you the real pinnacles of Western and Eastern Uttarakhand and they are the tallest ones in the locale. As any trekker can choose the Chopta Chandrashila Deoria Tal Trek and can experience the tops from the highest point of Chandrashila summit, it is an honored inclination. Basically Chandrashila trek experiences the charming Deorital Lake and after that to a dazzling valley and pinnacles continuing to the huge woodland greenery with high opportunities to spot numerous uncommon winged creatures and wild species. This wonderful trek can be plan in any season, and this is the also a Family trek in Uttarakhand that is easy to access, and is environment friendly, the whole package of Chopta Chandrashila Deoria Tal is 5,999/- INR only.
---
Chaanisheel Bugyal: Family Trek in Uttarakhand
Chaainsheel Bugyal Trek falls on the outskirt of Uttrakhand and Himachal Pradesh and is at an altitude of 11,646 Ft. It is in the region of Uttarkashi and it offers undulating rich green knolls with stupendous perspectives on the superb Himalayan pinnacles including Swargarohini and Bandarpunch. This trek associates you with nature as you weave through woodland of deodar, rhododendron and silver birch. Best part is you can spot Himalayan winged creatures like Monal and Ghooghti while strolling through the backwoods spread. This woods at that point opens up to rich green glades. It is finished refreshment as you experience a few cascades and streams along your trail. The principal leg of the trek will take you to Sunaw Thatch in the wake of intersection a stream and rich woods of Blue Pine and Oak that opens up to few Gujjar houses that flaunts neighborhood design. Following day, you will observer stunning perspectives on Bandarpunch range and Kedarkantha while trekking on a trail completely through lavish green knolls to reach Samta. The next day, you will trek to Murla Thatch which is a cherry on the cake for this trek. The trail offers sees that will make you experience passionate feelings for the mountains. Pir Panjal, Kinnaur Range, Dhauladhar Range and Bandarpunch Range, appear to be only a safe distance away. On the most recent day you will trek back to Monda, crossing cascades and normal pools, There you will feel the magic in each step you will count, this is again an easy trek, which is family oriented, and is the best family trek in Uttarakhand cost 7,200 INR/- only. The seven days Chaainsheel Bugyal Trek is an ultimate escape from the hustle bustle of the city life and offers the most tranquil environment.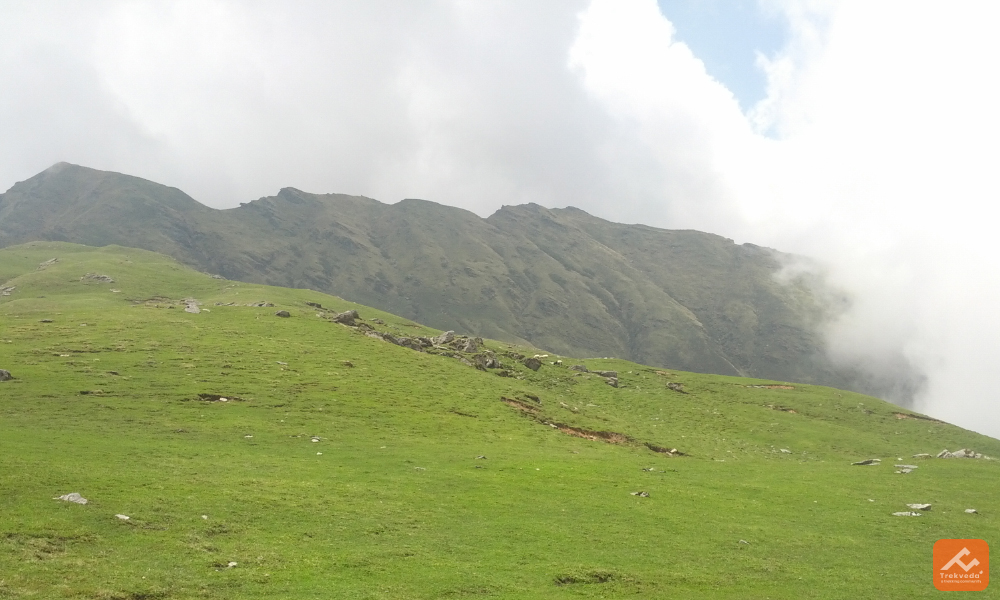 ---