Finally! The time has come, that we all have been waiting for. Trekking is on the path now, treks are reopening and after 6 months of lockdown. Now we have all the liberty to go and trek with safety. Valley of Flowers and Chopta Chandrshilla trek in Uttarakhand are ready to invite its lovers to come and visit even in the pandemic time.
Maintaining full safety and security while trekking is the only priority now. Life is going to be different after COVID, it won't be the same as what we all have lived in our past days. So, it is important to take care of many things while you are going on a trek.
Valley of flowers is one of the marvelous trek people look after the whole year, as it opens for a limited time and that time is between the beginning of June till the beginning of October. The rest of the months it remains covered with snow. So already we have lost the opportunity for two months but now we have all the liberty to go and trek to the valley of flowers. Bookings are going on, so you can book instantly and get on the trek as soon as possible because only a few months are left now, for the valley to close again.
---
Day 01: Dehradun/Rishikesh/ Haridwar to Joshimath
Day 02: Joshimath to Ghangaria Trek
Day 03: Ghangaria to Valley of Flower to Ghangaria.
Day 04: Ghangaria to Hemkund to Ghangaria
Day 05: Ghangaria to Joshimath
Day 06: Joshimath to Dehradun/Rishikesh/Haridwar
Nestled at an altitude of 14,400 Ft. will blow your mind with its beauty. It has amazing scenery to witness, a variety of flowers, the fragrance, and the path that seems like heaven on earth. From day one to day last the beauty engages you in the utmost pleasure and each step you take towards the valley is full of excitement and joy. It's been a long time at home, so now it's time to kick on a wonderful trip, but it is also significant to maintain the proper safety while you are on trek. You get to see the mesmerizing beauty of the valley of flowers, along with that you will be able to witness the Sikh and Hindu shrine situated few meters away from the valley that is Hemkund Sahib and this is going to be the unforgettable experience for you.
Encircled by seven snow-clad peaks.
The path goes through dense forests, along with Pushpawati River, and can be reached by crossing many bridges, glaciers, and waterfalls on the way. This glaring piece of nature is an Indian National Park and a UNESCO World Heritage Site exhibiting plush meadows blossomed with endemic alpine flowers and diverse fauna in this valley. A Lakshman temple built on the bank of the lake. Encircled by seven snow-clad peaks and their associated glaciers, it reflects its surroundings enchantingly on its crystal clear serene waters. The glaciers from Hathi Parvat and Saptrishi peaks feed the lake and a small stream called Himganga flows out of this lake.
---
Another trek is Chopta Chandrasila that has opened its door for the trekking lovers to visit and enjoy the magnificent beauty of it. Chopta Chandrashila trek with Tungnath trek situated at an altitude of 13,000 Ft. will be a wonderful escape from your current casual life. Tungnath temple which is the highest Shiva Temple in the world, located at a height of 3,680 meters. The temple is one of the Panch Kedar and is tucked in the lap of the Chandrashila peak. It is believed that Tungnath is more than 1000 years old and holds a legend that corroborates some of the incidents depicted in the Mahabharata epic. Amidst mists, coniferous, and magic in each step will make you go into beauty like never before. The trek is open round the year, there is no limited time for Chopta trek, it can be done a whole year and is one of the most wonderful trek one can visit you can book your trek now and visit Chopta trek in Uttarakhand for a unique experience.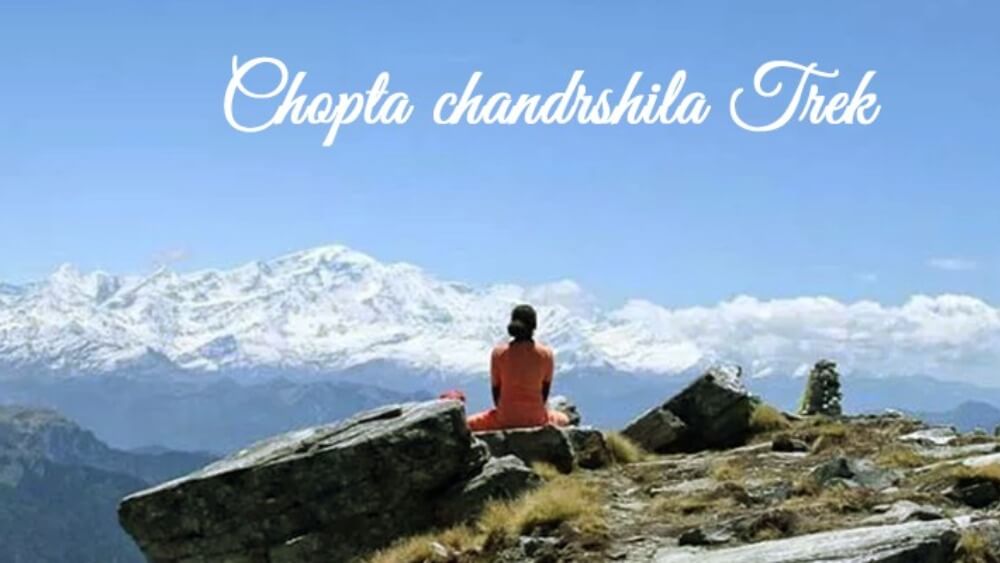 You will get to live in the charming campsites amidst nature.
You will get to live in the charming campsites amidst nature, under the sky full of stars. This scene is not going to be less than a movie scene for the tourists. Another major attraction is Deoria Tal that you must visit close to nature. So book your trek and hit the trail. The time has come to go back to normal but with little more precautions this time. We have waited for this time and now its here, so hurry up travelers.
Day 01: Dehradun to Deoria Tal and back to Sari
Day 02: Sari to Chopta through Rohini Bugyal or Drive from Sari to Chopta
Day 03: Trek Chopta-Tungnath, Chandrashila Top and back to Chopta
Day 04: Chopta to Dehradun
---
Protective Measures while Trekking
One should have a Covid- 19 report approved from ICMR (Indian Council of Medical Research)
It is mandatory to bring all the medicated precautionary stuff such as mask, sanitizer.
One needs to have a COVID-19 report certificated; it should not be a report of fewer than 72 hours.
One has to maintain proper cleaning and has to follow all the respiratory etiquettes.
Cover your mouth when coughing or sneezing.
Maintain good personal hygiene, including handwashing with soap and water, or the use of alcohol-based hand rubs.
Proper handwashing requires soap and water. The constant rubbing action helps soap break down the grease and dirt that carry most germs. Washing your hands for at least 15 to 30 seconds with soap and water does not just make your hands smell fresh but also reduces germ count by up to 99%
Personal hygiene measures: Do not spit in public.
Prevent spread and dispose of used tissues properly