Trekking is all about to come out of your comfort level and challenge yourself that how much you can indulge in a situation and how to tackle for survival. Fitness always matters for what kind of testing work we are going to choose trekking is not only into physical power but mental and will power still matter at a place where the situation will be worst to handle. Altitude count on the number of difficulties not only cause height and duration trek itself to decide its normed is going to follow and rules which we have to take care while ascending & descending. Altitude affects oxygen level as well so your fitness can decide your height, cause physical you have been strong enough to climb up to steep and overcome after every step of the way. Acclimatization is the most organic and natural way to get into the climate because it helps trekker to make physically fit for the further situation. BMI (Body Mass Index) is necessary to count on; BMI will decide fitness level of trekkers. So here we are presenting the following types of level for trek.
EASY TREK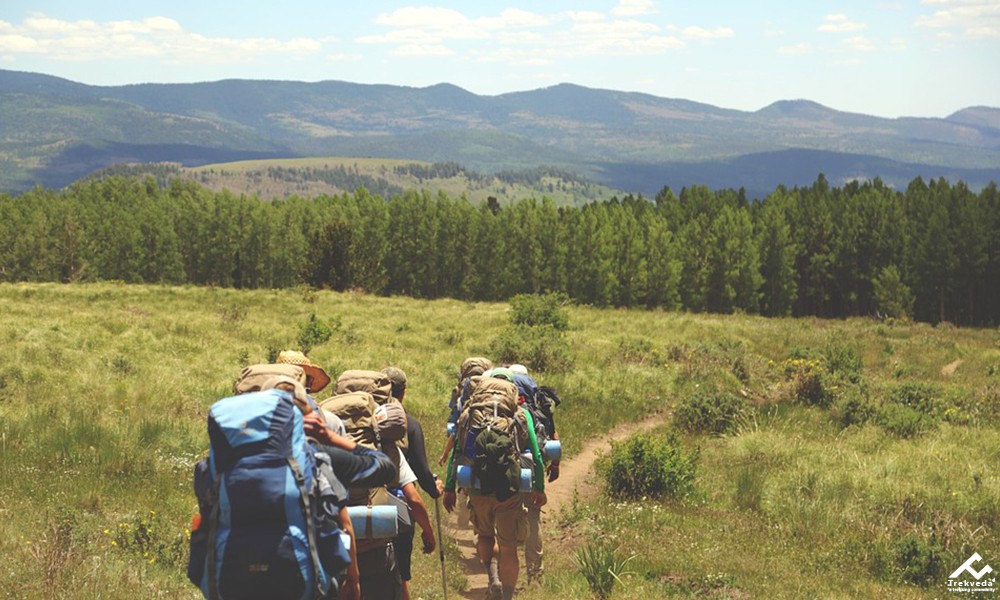 Coming back from your hotel room or campsite on the same day consider in easy trek there are such treks like Binsar Trek, Chopta & Chadrashila Deoriatal Trek this trek is in 13,500 Ft. But still, easy to reasonable cause the level of difficulties is Nag Tibba Trek & Dayara Bugyal Trek. As per to level most of the trekker starts from easy to do trek it helps trekker to make comfort for next way on the trek. Fitness comes first, and for a trekking lover, it is essential to stay fit because your health decides your eligibility so talking about the altitude on must choose their trek according to their health condition. There are following measures on should keep in mind while choosing their trek.
EASY TO MODREATE TREK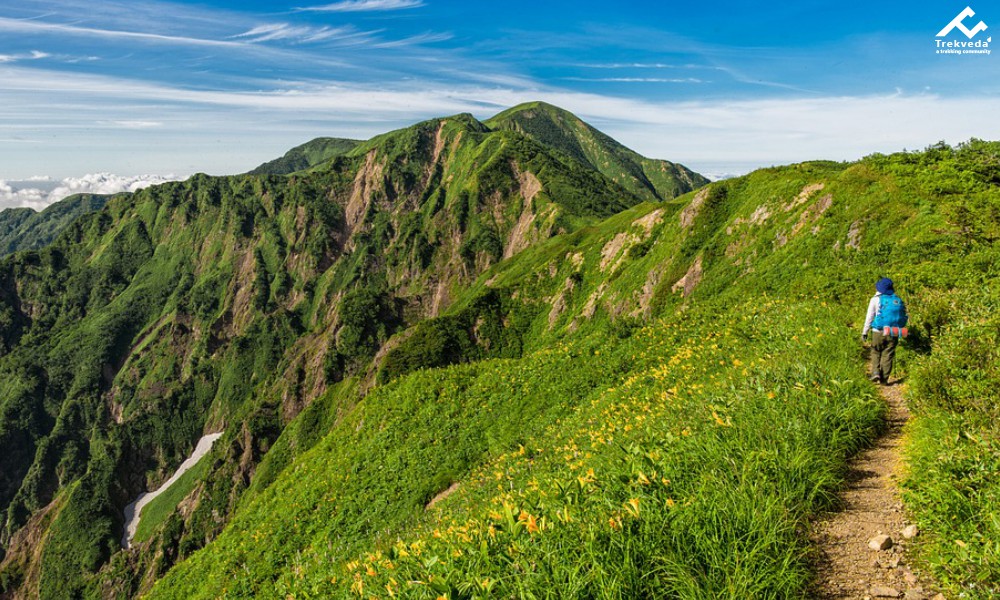 Easy to moderate treks are those where it takes 2 to 5 days to trek and reach the summit. Those who are beginners can choose these treks, as well as experienced people, can also go for it. Fitness matters here because as it takes 2 to 5 days so it is essential to have the stamina and an excellent working immune system so that one can gain more and more altitude. For experienced trekkers, it would not be so difficult but in some case and at some treks it can hard to reach because it's not always about the height but also your strength. One should eat healthy like green veggies the most important thing is to exercise; stretching is the essential thing one should do every day if they are going to trek at the level of easy to moderate trails as stretching makes a person flexible so somehow it becomes accessible to trek.
These are some Treks that are easy to moderate in trekking:
Panchachuli base camp trek
Sundardunga Trek
Biagini Glacier Trek
All the treks as mentioned above are with the level accessible to moderate, so it should be taking care that one needs to be fit if planning to visit one of these trekkers.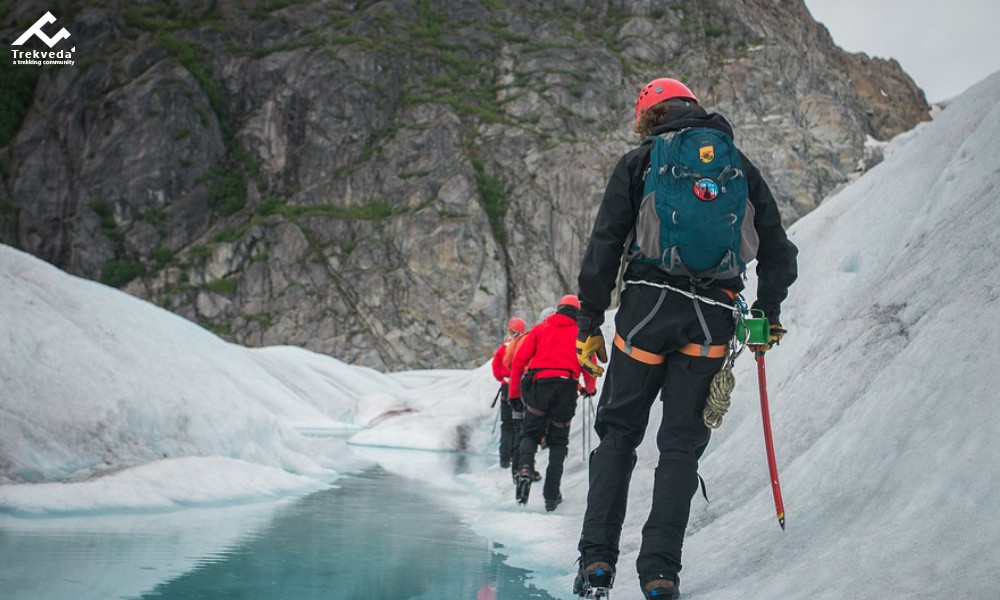 MODREATE TO DIFFICULT TREK
Moderate to difficult treks are those who need more attention to your health and especially breathing habits, there are few treks Sathopanth Lake trek, Goechala trek, Gaumukh Tapovan trek and Kedartal Trek for all of these treks one needs a fit body now the question must be, how to know you are appropriate or not? So the most important and the basic are your heart rates, for adults the healthy heart rate is 60 to 100 beats a minute then your muscular strength and endurance. Which helps you to walk or climb in the difficult trekking ways another one is how flexible the trekker is to reach the summit or to cross; all the problematic roads, flexibility leads to less pain in the body so if the trekking altitude is even more and more still one who is flexible can trek with ease and will not feel more pain later on. Exercise is the basic and a good habit that one can pursue even in their daily life; there is some exercise that needs to be done if one is planning to go to the treks with a higher gain altitude. Aerobic exercises are essential for controlling once heart rate and for the proper breathing habit; aerobic exercises help in balancing the pulse rate and a person do not feel anxious which eventually is helpful for a cardiac activates of once body. Muscular strength can get better with the stretching on a regular basis and helps to build a flexible and healthy body, so pushups and body stretch is a good option.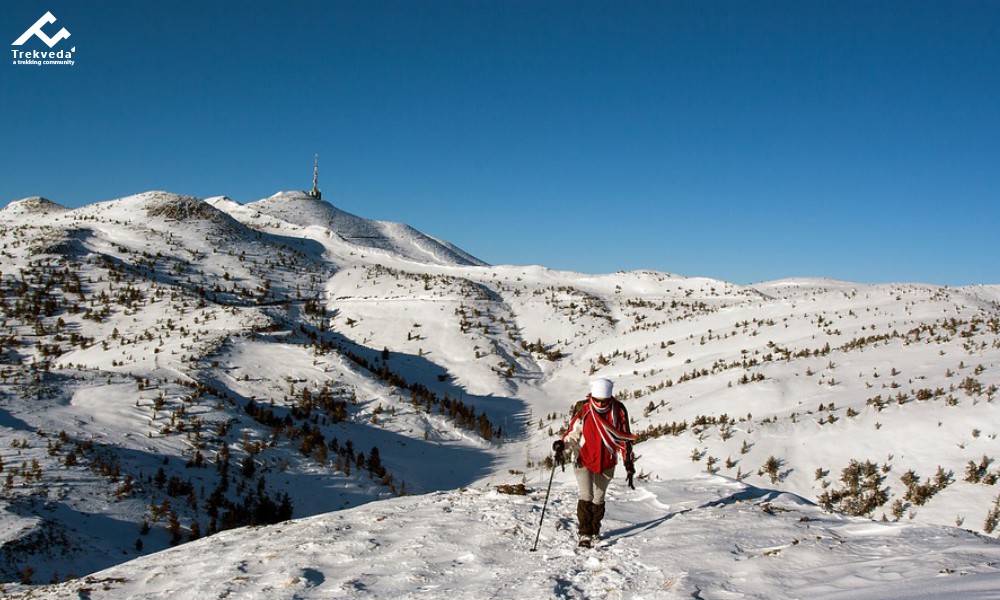 DIFFICULT TREK
Difficulty level automatically increases as per to trek cause altitude matter but if the trek difficulties are more significant than that; so it comes under the difficult to do. Chadar Trek is one of them Panpatia Col Trek is in the countdown and many more like Nanda devi Base Camp Trek & Nandi Kund Trek. You need to be fit for these treks on the bases of Medical norms as well like Blood Pressure, Oxygen level and BMI for specific cause body need to get acclimatize for the further trek.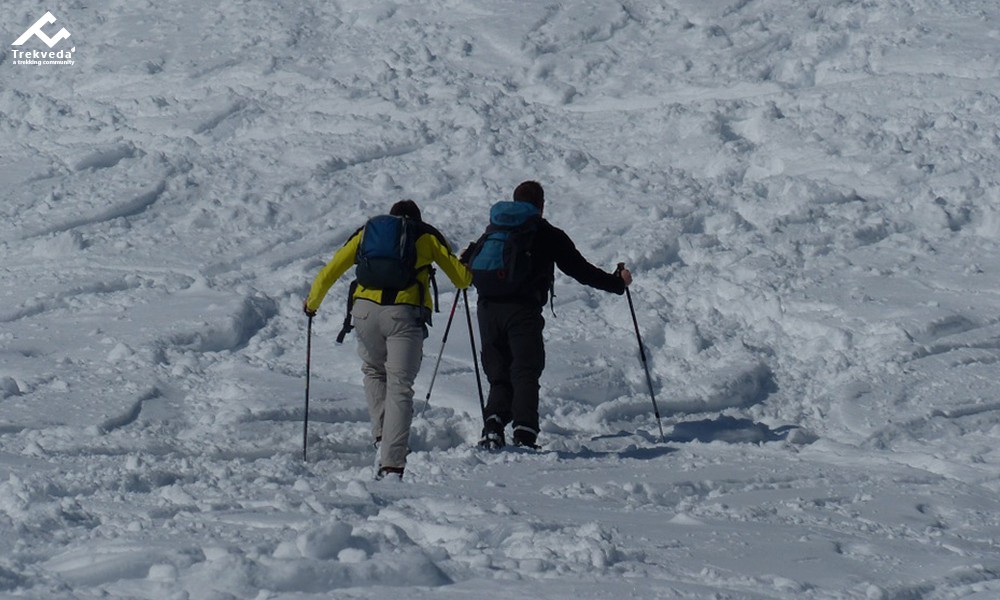 EXPEDITION TREK
The level of trekking and making it like a profession in a way like achieves something never did so far is commendable; expedition counts on the lethal situation where you have to take the risk of life, and every difficult situation is present. The trek which comes under is Stok Kangri Trek located in J & K apart from this ABC (Annapurna Base Camp), and EBC (Everest Base Camp) for expeditions need more courage, physical strength, and mental power. Halogenations is very common in this kind of treks so mental preparation and will be tackle by trekker.