Imagine you are sitting up in beautiful meadows at an elevation of 3048 meter with your friends and sipping tea and the atmosphere there make your tea even better. The Meadows of Dayara Bugyal has such qualities which are bound to attract any person. This is the place where you can hike or run around without any injury or risk, you can roam here and there freely with the nature.
Dayara Bugyal
Dayara Bugyal is the best trek for making new lifetime memories and lots of new things to explore and see some of the best nature sights. You will trek through dense forest of Deodar, Oak and Rhododendron. You will get to see tons of pink or red colored Rhododendrons. If you feel tired, you can eat flower after washing by plucking them. The juice of these flowers is very energetic and fresh.
Locals use this flower for making juice and it is also known as burans in local language. If you are going on this trek than the water bottle will definitely be carried so that you can carry these flower with you when you go back to your home.
View of Rhododendron flowers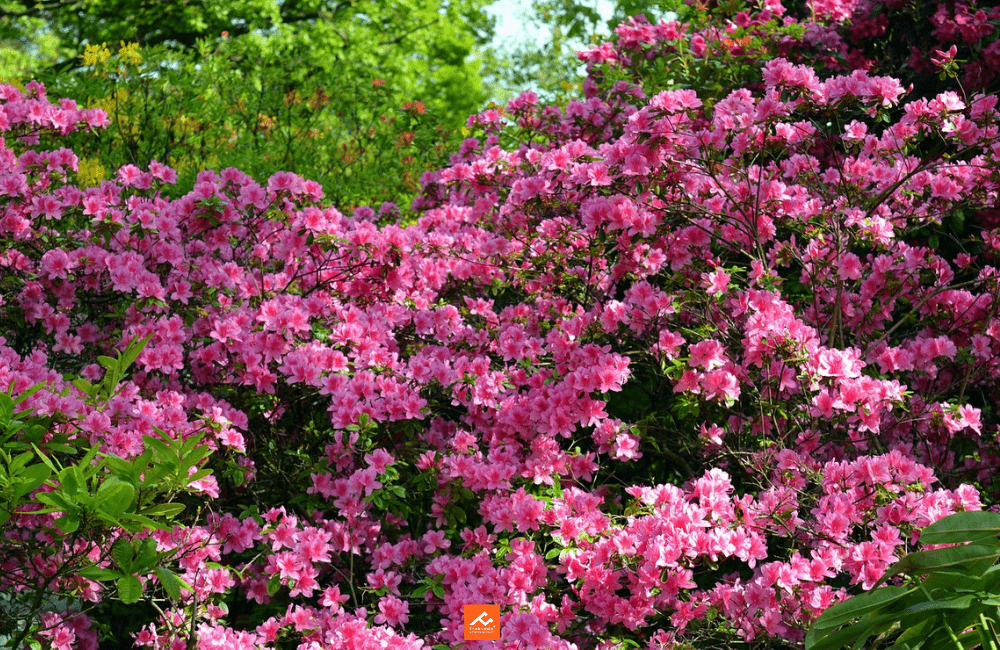 During your trek, you will get to see that this window is the playground for a lot of animals. You will be witnessing streams, freshwater lakes.
Dayara Bugyal is the one site, which has many charms. These are the result from the different season which makes it best, each season shows different colors, in the spring season that is from March to April, meadows start showing many beautiful colors and blooms a lot.
As soon as may approaches, the colors are brighter and attract lot of tourists to visit the place.
Dayara bugyal during spring
In monsoon that is from July to September, due to heavy rainfall the Meadows becomes very lush green and you will see this place far green.
When autumn arrives, the meadows slowly started to be fade and the entire area change its color to orange and yellow the leaves start falling from the trees.
Dayara bugyal during autumn
The Meadows in December, November and January become Snow White from lush green due to snowfall. At this time, the snow lovers can explore the meadows very well and you can let your inner Daredevil run wild. No matter what reason it is the beauty of the middle is always intact.